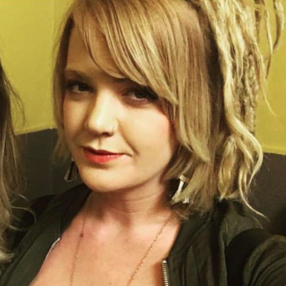 USA, Los Angeles
Jahrgang:1988
Assistent seit:2010
Führerschein:PKW
Eigenes Auto:eigenes Auto verfügbar
Reisepass:vorhanden
Sprachen:Englisch
Fotoassistent
Jenna Schreck
People, Portrait, Architektur, Location Scout, Mode, Beauty, Reportage, Produktions Assi, Stilllife, Food, Landscape, Transportation
Know How:
I have been a camera assistant since 2010 for a variety of photographers ranging from food photography, fashion editorial, commercial advertising and motion. I am quick on my feet and can lift heavy equipment and handle grip. I am trained in all Canon bodies, glass, and accessories. Most my photographers shoot with a Canon Mark iii or iv, however I have two photographers that I often assist that shoot Nikon and it has not ever been a problem. I
am well versed in both Broncolor and Profoto lighting set ups. I am also knowledgeable in all Adobe creative programs (i.e. Lightroom, Photoshop, Bridge). On top of camera assisting I work often as a location scout, production coordinator, and sometimes I still PA on jobs should they already have other positions filled. I am quick on my feet, great at communicating, and from years of assisting can often predict a photographers needs before they have to ask.
Referenzen als Assistent / Werdegang
I graduated from SCAD with my BFA in Photographer in 2012, however have been assisting since 2010. After moving to Los Angeles, I worked as studio manager and camera assistant to Christopher Wray-McCann for 3 years. During this time I had the opportunity to work with clients such as Apple, Ray Ban, Burger King, Rolling Stone, Conde Nast and many more. Most recently, this past June, we shot the newest global campaign for Marlboro. While working for Christopher I also worked as freelance assistant and producer for fashion photographer Frankie Batista, with whom we did cover shoots for GQ, Vanity Fair, Marie Claire, Seventeen, and Glamour. I made the leap to freelance this past August and have since been working as both camera assistant, as well as location scout, coordinator and sometimes still PA. List of photographers I have worked for: Christopher Wray-McCann (advertising), Eisenberg + Bonem (cosmetic still life), Tracey Morris (fashion), Frankie Batista (fashion), Greg Ceo (interiors and aviation), Alex Kromer (fashion), Dewey Nicks (advertising), Lew Robertson (food), and many more. I have also worked for a handful of production companies including but not limited to Connect the Dots, Shoot It, Six Degrees, Get Porkchop, and 3Star Productions. I am quick on my feet, great at communicating, love problem solving, and absolutely thrive on set. I work incredibly well with others and love keep a light, fun, yet productive energy on set. Total go getter. I ensure my years in the industry and well rounded experience can provide you top notch assistance.
Portfolio
Fotoassi gesucht? Mail an alle:Biete einen Assi- oder Fotojob allen eingetragenen Fotoassistenten an!
Einfach, schnell und kostenlos:

Schnellsuche:Alle Fotoassistenten aus einer Stadt - ohne Suche mit einem Klick
Blog:
Themen rund ums Assistieren und die Fotografie
"Ich brauche Dich nur zwei halbe Tage"
Solche oder ähnliche Anfragen nach Halb-Tagesbuchungen gibt es immer mal […]

Fester Fotoassistent von Mayk Azzato in Frankfurt ..
Wir suchen einen neuen festen (min. 1/2 Jahr, gerne länger) […]

David Maupile sucht einen festen Fotoassistenten i..
David Maupile sucht einen festen Fotoassistenten in Hamburg / Job […]

Retoucher/in – Post-Operator/in von Mark Seelen ..
Als international tätiger Fotograf in den Bereichen Lifestyle, Interior und […]

Wolfram Schroll sucht Fotoassistenten/-in / NRW
Fotoassistent für gelegentliche Jobs gesucht: Ich bin: Wolfram Schroll / […]

Assijobs über die Mailfunktion: November bis Febr..
Über die "mail an alle Funktion" versenden Fotografen Jobangebote an alle […]

Die Fotoassistenz – ein Job fürs Leben?
Obwohl ein Großteil der Assistenten in der vorletzten Jahresbefragung angaben, […]