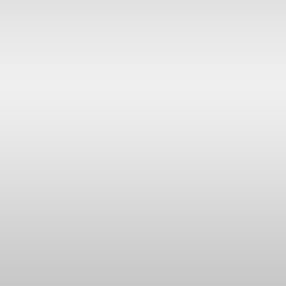 Frankreich, Toulouse
Jahrgang:1982
Assistent seit:2009
Führerschein:PKW
Eigenes Auto:eigenes Auto verfügbar
Reisepass:vorhanden
Sprachen:Englisch, Französisch
Fotoassistent, Digital Operator
Antoine Heusse
People, Portrait, Architektur, Location Scout, Mode, Beauty, Reportage, Produktions Assi, Stilllife, Food, Transportation, Auslandserfahrung
Know How:
Indoor / Outdoor Studio
Fashion, Beauty, Corporate, Architecture, Pack Shot
Daylight / Strobe / Tungstene
Full / medium / 24x36 camera : Canon, Nikon, PhaseOne, Sinar, Linhof, Hasselblad, Mamiya
Lighting: Broncolor, Elinchrom, Hensel, Profoto, Bowens, Multiblitz, Lowel
Positive attitude
Mac and PC user / Computer support / LAN
support
Adobe LightRoom and Capture One user
Adobe Photoshop, Illustrator, Indesign, Acrobat Pro CS5 and previous version user
RGB and CMYK color for print / ink print / web / pre-press
Direct retouch picture / post-production
Film Scan (4x5", 120, 135, E6, C41, B&W ...)
Webdesign, HTML, CSS
Referenzen als Assistent / Werdegang
Work Experiences
· 2007 – 2012: Freelance Assistant Photographer and Digital Tech:
I assist multiple photographers in South Florida, local photographers but also photographers from
NewYork, Los Angeles, Chicago and from other countries. I can travel to assist abroad and all over the US
(French Passport and valid US VISA ).
I can set up a studio indoor/outdoor with strobes and/or natural light, and I can also take care of the digital
aspect: capture, retouch on the set, secure the files.
I assist a very large range of photographic domains: Fashion, Lifestyle, Portrait, Corporate, Architecture...
· 2007 – 2009: Digital Tech in a Professional Photographic Lab:
I prepared files for large printers on Adobe softwares to have them printed on Epson, HP and OCE
printers. Our clients included Airbus, RipCurl, Ralf Lauren, Toyota....
I used daily Photoshop, Illustrator, InDesign and all the graphic tools to have perfectly matching colors.
· 2004 – 2007: Associate's Degree Internship:
· Assistant at Le Studio – Rouchon (Paris): Indoor/outdoor studio shoots: fashion, beauty, pack shot.
I prepared the studio for the photographer and supervised light and camera for the shoot.
I used daylight, strobe, tungsten in digital and traditional camera, all formats.
· Agence VU' (Paris): I searched and prepared illustration pictures for magazines and newspapers.
· Assistant at MinH production (Toulouse): Assistant for fashion, reportage, packshot.
Education
· 2006 – 2007 : Bachelor's Degree of photography in ETPA (photography university), in Toulouse, France
· 2004 – 2006 : Associate's Degree of photography – ETPA
· 2003 – 2004 : Preparatory Year for the entrance exam's ETPA School at university of Sciences in Toulouse.
Skills
· Software: Photoshop, Illustrator, InDesign, LightRoom, Capture One – ICC profile calibration for camera,
printer and screen – CMJN and RVB print – Mac and PC user. Good Knowledge about LAN and computer
support.
· Camera Material: Canon, Nikon, Hasselblad, Mamiya, and full sized camera (sheet by sheet).
· Lighting Material : ProFoto, Hensel, Broncolor, Lowel, Helinchrom, Bowens.
· Language: French (native language) – English (good level)
Portfolio
Fotoassi gesucht? Mail an alle:Biete einen Assi- oder Fotojob allen eingetragenen Fotoassistenten an!
Einfach, schnell und kostenlos:

Schnellsuche:Alle Fotoassistenten aus einer Stadt - ohne Suche mit einem Klick
Blog:Themen rund ums Assistieren und die Fotografie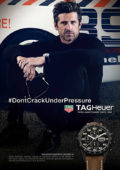 Robert Wunsch sucht festen Fotoassistent (m/w) Ber..
Robert Wunsch sucht festen Fotoassistent (m/w) Berlin Robert Wunsch sucht […]

Praktikant (m/w) Produktionsassistenz gesucht / Ac..
Unser internationaler Firmenverbund besteht u.a. aus Achim Lippoth Photography, Production […]

Wie war eigentlich die Auftragslage für Fotoassis..
In den letzten Jahren hat sich die Auftragslage für Fotoassistenten […]

Digital Operator in Festanstellung bei den Orendt ..
Für unseren Standort in HAMBURG suchen wir zum nächstmöglichen Zeitpunkt […]

Fritz Philipp sucht festen Assistenten (m/w) / Fra..
Du bist gerade mit deiner Fotoausbildung oder deinem Studium fertig […]

Fotopraktikant gesucht in Berlin
Ich (annarosephoto.com) suche einen Fotopraktikanten (m/w) für ein in etwa […]
Jobangebote im August
Neben der Möglichkeit, einen Assistenten direkt zu kontaktieren, bieten wir […]