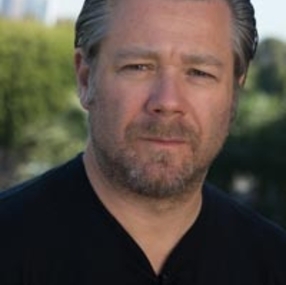 USA, Los Angeles
Jahrgang:1967
Assistent seit:2012
Führerschein:PKW
Eigenes Auto:eigenes Auto verfügbar
Reisepass:vorhanden
Sprachen:Englisch
Fotoassistent
darren stone
People, Portrait, Architektur, Mode, Beauty, Landscape
Know How:
i have been an assistant since 2011
i have assisted some high end photographers
i am experienced in Adobe products
Photoshop CC - Lightroom -Aperture - final cut pro X& Premere cc
Capture one
Nik software
experienced in Nikon cameras underwater set ups and Canon
experienced in setting up a studio with lighting systems including stobes,
back drops reflectors production PA to the photographer etc.
i am a Staff Instructor with PADI shot underwater photography and Videography.
my management skills are excellent and i know how to work as a team in what ever role am given
i am trust worthy dependable and easy to get along with.

my web page is
WWW.darrenstonephotography.com

Referenzen als Assistent / Werdegang
Resume 
Darren Stone
Videographer/Photographer/Editor
Los Angeles, CA
darren@darrenstonephotography.com 
3233328369
Full driving license 

WORK EXPERIENCE

I have worked capturing various videos, edited them and worked capturing still images which have been featured in various productions, Documentaries , interviews , tv shows and other live events , i also specialize in underwater filming.

A collection of clients i have worked for Samsung, Benefit make up campaign ,American family insurance ,New York Fashion Week , Micheal Costello , NARS makeup ,Mike city music video ,Reef check foundation . Warren Buffet and Bill Gates, Didi Hurcst live charity event,Nikon, Dirt everyday filming an underwater sequence, Match Co make up commercials ,kathy Ireland,Kathy Ireland worldwide business, tv reality pilot rock daddy , CBS, Genlux Magazine, Julien MacDonald , Mojeh Magazine , Cheryl Suban jewelers , Ava Strahl , Summary magazine ,Franchessa Eastwood, Toni & Guy , Wallspace LA , Britweek 2015/2016, LA signs, World Aids Day , 800 degrees Pizza , Los Angeles Fashion Week , James bond Premiere of Spectre , parkway way drive @ Braxton academy , Stiff Little Fingers 25th anniversary gig @ Barrowlands, Glasgow , plus other fashion, celebrities and music , fashion & corporate events.

My fine art images have been exhibited around the world and in curated exhibitions for the APA & off the clock 2014/ 2015 & 2016 featured in & photo LA also my fine art work is sold and for rental with WallspaceLA and has been used in various commercials and TV shows. 

I own all my own kit
Sony FS5 ( RAW ) & Sony A6500
2 monitor / recorders pix-E5 and
Atomos inferno recorder and monitor 4K 60fps
Freefly Movi 10 with Easyrig
Nikon cameras
Accessories for Sony and Nikon
Lav Mics
Rhino Slider
Dracast Led light package

I edit on Premiere and FCPX as well as Lightroom and photoshop have an editing suit at home plus can edit on location.

I can provide references upon request

please visit my web site www.darrenstonephotography.com
 www.vimeo/darrenstone
Instagram darrenstone_photographyHi
Brad buckman, Fotoassistent, mehr als 5 Jobs
martin kunert, Fotoassistent, mehr als 5 Jobs
odette sugerman, Fotoassistent, mehr als 5 Jobs
david h stuwart, Fotoassistent, 1-5 Jobs
Photographer, Fester Fotoassistent, mehr als 1 Jahr

Portfolio
Fotoassi gesucht? Mail an alle:Biete einen Assi- oder Fotojob allen eingetragenen Fotoassistenten an!
Einfach, schnell und kostenlos:

Schnellsuche:Alle Fotoassistenten aus einer Stadt - ohne Suche mit einem Klick
Blog:Themen rund ums Assistieren und die Fotografie

Steffen Jänicke sucht festen Fotoassistenten/in i..
Ich suche einen neuen festen Fotoassistenten (m/w) in Berlin ab […]

Fotopraktikant gesucht in Berlin
Ich (annarosephoto.com) suche einen Fotopraktikanten (m/w) für ein in etwa […]

Hubertus Hamm sucht festen Assistenten (m/w) für ..
Hubertus Hamm, München / sucht festen Assistenten (m/w) für die […]

Wie viele professionelle Fotografen gibt es in Deu..
Eine einfache Frage, möchte man meinen, aber weit gefehlt. Selbst […]

Ist die handwerkliche Ausbildung zum Fotografen no..
Laut der letzten Umfrage halten die meisten Fotoassistenten die praktischen Erfahrungen […]

Die Jahresumfrage ist ausgewertet. Wie hoch sind d..
Vor einem Jahr hatten wir zum ersten Mal über 500 […]

Christoph Siegert sucht Fotoassistenten (m/w) in H..
Wir suchen ein Organisationstalent w/m für tägliche Studioaufgaben, Foto Shootings […]