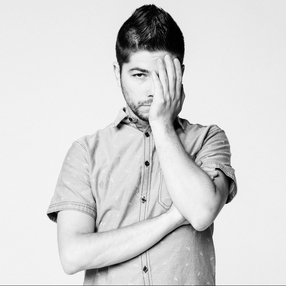 USA, Los Angeles
Jahrgang:1984
Assistent seit:2015
Führerschein:PKW
Eigenes Auto:eigenes Auto verfügbar
Reisepass:vorhanden
Sprachen:Englisch
Fotoassistent, Digital Operator
James Tiffany
People, Portrait, Architektur, Mode, Beauty, Produktions Assi, Stilllife, Food, Landscape
Know How:
Hey there! Here's some things you should know:

I have 8 years photography experience and nearly 3 years production experience here in LA.
Picard > Kirk
I've worked everything from small run-and-gun, "try to grab the shot before security throws us out" projects to massive productions such as music festivals and film awards ceremonies.
I'm well-versed in Canon, Nikon and Sony camera systems.
I drive manual transmission.
I'm detail obsessive, and willing to wager whether that picture frame is straight before breaking out the level.
I'm confident and competent operating in both LR/PS and Capture1 software and am Mac & PC savvy.
Pie is vastly superior to cake.
I'd consider myself late if I were any less than 15 minutes early.
I've worked gigs where all I did was hold a reflector, jobs where I was solely responsible for
6+ mixed light sources and jobs cataloging and backing-up photo/video footage in triplicate, as it was shot, for the production company of a music festival so that it could be edited and streamed under nearly-live conditions. I can handle whatever your project requires.
My two primary musical-moods lately are K-Pop & Euro-Metal.
The longest single-day gig I've worked was 20 hours from arrival to departure, the longest continuous project was 6 days.
I'm super down for travel work and have worked in SF, Vegas and San Diego from LA in the last year.
Having a dog on set is the single greatest thing that could happen. I have an entire folder on my phone solely consisting of other people's dogs, and it's the only highlights I save from my IG stories.
Referenzen als Assistent / Werdegang
C.J. Burton, Fotoassistent, 1-5 Jobs
Ailey Chen, Fester Fotoassistent, mehr als 1 Jahr
Casey Curry, Fotoassistent, mehr als 1 Jahr
Bethany Nauert, Fotoassistent, mehr als 1 Jahr
Scenario Photography, Produktions Assistent, mehr als 1 Jahr

Portfolio
Fotoassi gesucht? Mail an alle:Biete einen Assi- oder Fotojob allen eingetragenen Fotoassistenten an!
Einfach, schnell und kostenlos:

Schnellsuche:Alle Fotoassistenten aus einer Stadt - ohne Suche mit einem Klick
Blog:Themen rund ums Assistieren und die Fotografie

Die Auftragslage im letzten Jahr und weitere Ergeb..
Wie in den Vorjahren auch haben wir Anfang 2018 wieder […]

Foto-Jahrespraktikant in Frankfurt gesucht –..
Foto-Jahrespraktikant gesucht! (das Angebot ist vergeben) […]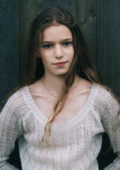 fester Fotoassistent / Praktikant gesucht / Köln ..
WANTED, ich suche DICH eine/n netten, festen (für mind. 6 […]

Die erste Fotoassistenten-Umfrage – jetzt mi..
Wie viele Fotoassistenten / digital operator konnten in 2013 overtime […]

Uwe Düttmann / Hamburg / sucht einen festen Fotoa..
Uwe Düttmann sucht einen neuen Assistenten (m/w). Folgendes solltest du mitbringen: […]

Gibt es eigentlich mehr Fotografen oder Friseure i..
Zugegeben eine merkwürdige Frage. Aber wenn man mal wieder im […]

Harry Weber sucht Unterstützung in Berlin (Job is..
Ich suche einen freien Mitarbeiter (m/w) ab sofort (Job ist […]