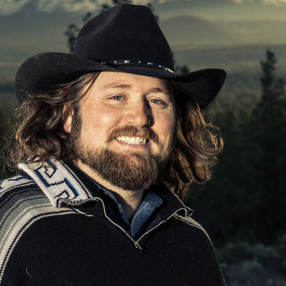 USA, Portland
Jahrgang:1982
Assistent seit:2009
Führerschein:PKW
Eigenes Auto:eigenes Auto verfügbar
Reisepass:vorhanden
Sprachen:Englisch
Fotoassistent
Galvin Collins
People, Portrait, Architektur, Location Scout, Mode, Beauty, Stilllife, Food, Landscape, Transportation
Know How:
Digital workflow qualifications: Light knowledge of capture one. Very proficient in the use of Lightroom. I'm a skilled video editor using Adobe Premier and After Effects. Proficient in the use of Photoshop. I have acted as a DIT on a number of smaller video productions. I've only done small amounts of Digital tech work

Lighting and grip qualifications: Very experienced with Broncolor gear. (Have assisted at Broncolor workshops). Knowledge of many other common strobe equipment (Profoto, speedotron) and some lesser common. Experience working
out of a grip truck and using cinema level grip gear. Experience with hot/continuous lights (Tungsten, HMI, and LED). Experience at electric distribution. Household 120 & 220, wheelbarrow generators. Not a lot of experience with larger tow behinds. Knowledgeable in the use of Canon, Hasselblad, and little Nikon equipment. I've some experience using view cameras equipped with digital backs. For film and video projects I have used Arri cameras, Cannon, Red, and sony equipment. I know a thing or two about GoPros.
Referenzen als Assistent / Werdegang
Hello. My name is Galvin Collins. I am a photographer and cinematographer working in the great city of Portland, Oregon. I am available as a photographer or cinematographer; as well as an assistant to either. The last few years I have worked hard to better myself as a shooter through assisting. I truly enjoy helping photographers bring their vision to life and helping cinematographers and operators quickly and efficiently tell their stories.

In 2007 I graduated from The Art Institute of Portland, where I earned a Bachelors of Applied Science (BAS) degree in Digital Media Production. In my time at the Art Institute, I was able to experience every aspect of production. It was in camera and lighting that I found my passion. I made it my educational focus to learn as much about cinematography and photography as I could as well as getting as much experience behind the lens. While attending The Art Institute of Portland I was the director of photography on eight senior thesis films. These are all short films varying in length from 8 min to 20 min, each one produced by a graduating senior. Aside from the thesis films, I have lensed a number of independently produced short films. Short films have offered me the opportunity to experiment with different ideas and techniques while telling a wide range of stories.

I also had the privilege to work as the director of photography on "Will Vinton's: The Martial Artist". This is an 18 minute short directed by academy award winner Will Vinton. It was a great experience working with Will and I am proud of the Material that we shot.

With video quality improving and in many cases being used over film, I have been dedicated to learning the ins and outs of High Definition. My senior thesis film L.E.A.D. was shot completely in high definition. On that project I was able to construct a workflow that would carry us from the set into post quickly and efficiently. I look forward to the advancing technology in the film and video world. (Note: I have now logged many hours on the Red One camera system as an Assistant Camera.)

I first found my love of filmmaking with my father Gary Collins. As a young man, my father enjoyed shooting ski films on 8MM film and splicing the footage together to make highlight reels. His love for visual storytelling evolved and progressed with the availability of consumer video. Soon he was making short comedies mixed with adventure sports like skiing, rafting, kayaking, and dirt bikes.

Throughout my youth my father would write, shoot and edit elaborate home movies that were the foundation of my love of visual storytelling. In making these home movies, I was exposed to linear editing with SVHS and eventually into the Hi8 world. While I was in high school I was introduced to miniDV and computer based nonlinear editing. I can thank my father for planting the seed that would then become my passion.

I am currently living in the Portland area looking for projects to be a part of.
Portfolio
Fotoassi gesucht? Mail an alle:Biete einen Assi- oder Fotojob allen eingetragenen Fotoassistenten an!
Einfach, schnell und kostenlos:

Schnellsuche:Alle Fotoassistenten aus einer Stadt - ohne Suche mit einem Klick
Blog:Themen rund ums Assistieren und die Fotografie

Alle Assijobs, die Fotografen von Januar bis April..
Wer auf fotoassistent.de einen Assistenten sucht, nutzt meist die Suchfunktion. […]

Harry Weber – fester Fotoassistent in Berlin..
(Job ist vergeben) Harry Weber sucht einen festen Fotoassistenten (m/w) […]

Die Jahresumfrage zur Fotoassistenz – Deine ..
Wie hoch sind derzeit die Tagessätze, wie viele Buchungstage im […]

Benno Kraehahn – fester Fotoassistent in Ber..
(Job ist vergeben) Ich suche einen festen Assistenten ab Januar […]

Don't be gentle – it's a rental ..
Egal, ob man es mag oder nicht: Autofahren gehört zum […]

"Kann ich als Fotoassi eine Option so einfac..
Manchmal ist es wie verhext: wochenlang ist kein Job in […]

08.03. Vernissage von alongside – neue Schul..
Es ist wieder mal soweit und die Abschlussklasse von Eva […]