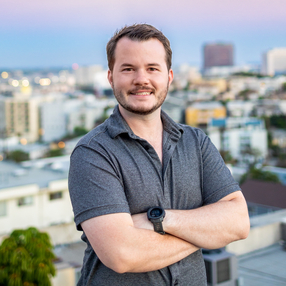 USA, Los Angeles
Jahrgang:1992
Assistent seit:2014
Führerschein:PKW
Eigenes Auto:eigenes Auto verfügbar
Reisepass:vorhanden
Sprachen:Englisch
Fotoassistent, Digital Operator
Evan Bracken
People, Portrait, Architektur, Location Scout, Mode, Beauty, Produktions Assi, Stilllife, Food, Landscape, Transportation, Auslandserfahrung
Know How:
I make a fantastic assistant.
A proficient digital tech.
A skilled production assistant.
An excellent problem solver.
I can be many things!

Some skills on set that put me above the rest:
I make a sturdy and extremely mobile lighting stand while holding a light.

With an action packed kung-fu grip, I make sure nothing falls yet can be gentle as a butterfly.

I become the best reflector when I wear white and the perfect sized flag in black.

I can set up and break down strobes at the speed of light.

I am absolutely terrible at being late and smelling bad.

I know Lightroom and Photoshop CC like the back of my hand.

I am really good with Capture One and most other
tethering software.

I am amazing when it comes to handling cannons, but better with a Canon.

I am really bad at making puns, but I will still try.

I also know how to use Nikons, Hassleblads, PhaseOnes, and anything else you have.

I never like to look at my phone on set but always quick to respond off set.

I can fan models with reflectors if they are hot.

I know Profoto, Broncolor, Speedotron, and most any lighting setup.

If there is a problem, I want to be the one to solve it!

I am the best at being there when you need me, but better at getting out of the way.

I remember where everything goes.

And I sweep up too.

Referenzen als Assistent / Werdegang
I graduated from the Rochester Institute of Technology in 2014 as an Advertisement Photographer specializing in architecture. From there I moved to Southern California where I started assassinating as many photographers that I could. From Architecture to Studio based sets, I have been a Digital Tech, Production Assistant, Grip, and an Assistant. I am one man that can play many parts.
Portfolio
Fotoassi gesucht? Mail an alle:Biete einen Assi- oder Fotojob allen eingetragenen Fotoassistenten an!
Einfach, schnell und kostenlos:

Schnellsuche:Alle Fotoassistenten aus einer Stadt - ohne Suche mit einem Klick
Blog:Themen rund ums Assistieren und die Fotografie

Die Fotoassistenz – ein Job fürs Leben?
Obwohl ein Großteil der Assistenten in der vorletzten Jahresbefragung angaben, […]

Tom Seelbach sucht festen Fotoassistenten (m/w) ..
Das Atelier Seelbach sucht ab sofort eine(n) Fotoassistenten(in) für eine […]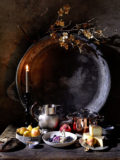 Fotoassistent/in in Vollzeit gesucht / Food Fotogr..
Food Fotostudio in Hamburg sucht zeitnah einen / eine Fotoassistenten/tin […]

Mappe oder Kontakte – was ist wichtiger, wen..
Solange man als Fotoassistent arbeitet, ist die eigene Mappe ziemlich […]
Rechnungen richtig stellen – was muss auf ei..
Es gab in letzter Zeit Anfragen von jungen Fotoassistenten, was […]

Super Idee: throwable panoramic ball camera
Gute Neuigkeiten aus Berlin: Ein Ball, 36 Linsen und ein […]
Tests und kostenloses arbeiten – bringt das etwas?
Es wird wohl kaum einen Fotoassistenten geben, der noch nie […]