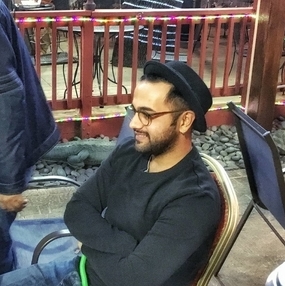 USA, New York City
Jahrgang:1990
Assistent seit:2016
Führerschein:PKW
Eigenes Auto:eigenes Auto verfügbar
Reisepass:vorhanden
Sprachen:Englisch
Fotoassistent, Digital Operator
Mohammed Merchant
People, Portrait, Mode, Beauty, Stilllife, Food
Know How:
I am familiar with all Canon and Nikon cameras.
I also shoot film 35mm so do have basic no hows of using a film camera, changing film stock, unwinding, etc
I have used and familiar with Profoto lights and packs, alienbees, a little bit of Broncolor packs and mono lights.
I know how to set up and break Briese Lights continuous and flash. Also, have knowledge and experience with setting up and testing Arri, Kino
Flo, Lowe DP, etc.

I would love to get more knowledge and experience in production and location scouting which enhances my knowledge and potential.
Im a hard working person and even though i dont have much experience, i give it my all to make sure the given task is complete.
I work at an art and fashion studio in EQ and completing the job on time, before time is something i do everyday.

Referenzen als Assistent / Werdegang
I currently work at Pier 59 studios in NYC since September 2016 in the EQ department where we build, break and reset studios, client services and setting up and breaking down lights such as Briese, Arri, Broncolor, etc.
I have a Bachelors in Advertising and currently completing an online course called Mastered for Photographers which is based out of London.
I have interned at a Photo Studio called Studios LIC where i learned about EQ, customer service, a little bit of studio management, etc.
I have never worked as a permanent assistant but, assisted a few fashion and editorial photographers such as Hao Zeng, Hunter & Gatti, Sebastian Sabal Bruce, Marco Glaviano, Casey Showwalter(DOP), etc.
I have worked as a Lighting Tech/Assistant, Photo Assistant, Gaffer, etc.
Portfolio
Fotoassi gesucht? Mail an alle:Biete einen Assi- oder Fotojob allen eingetragenen Fotoassistenten an!
Einfach, schnell und kostenlos:

Schnellsuche:Alle Fotoassistenten aus einer Stadt - ohne Suche mit einem Klick
Blog:Themen rund ums Assistieren und die Fotografie

Michael Schnabel sucht Assistent/Studiomanager/-in..
Da mein fester Assistent weiterzieht suche ich einen Nachfolger/-in. (Job ist […]

Super Idee: throwable panoramic ball camera
Gute Neuigkeiten aus Berlin: Ein Ball, 36 Linsen und ein […]

Assijobs über die Mailfunktion: November bis Febr..
Über die "mail an alle Funktion" versenden Fotografen Jobangebote an alle […]

Olaf Heine sucht festen Fotoassistenten (m/w) in B..
Das Studio Olaf Heine sucht einen festen Fotoassistenten/Praktikanten (m/w). Bist […]

Fotopraktikum bei 2 Fotografen mit Mietstudio in M..
Zwei freundliche Fotografen mit Mietstudio suchen einen gemeinsamen Praktikanten (m/w) […]

Canon 5DmkIII gegen Nikon D800 – ein "..
Egal, mit welcher Kamera man fotografiert – die technisch beste […]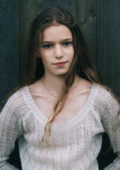 fester Fotoassistent / Praktikant gesucht / Köln ..
WANTED, ich suche DICH eine/n netten, festen (für mind. 6 […]