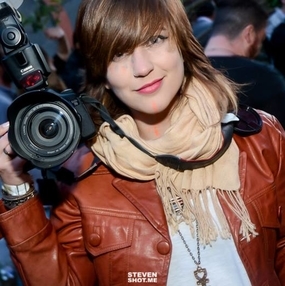 USA, Los Angeles
Jahrgang:1986
Assistent seit:2014
Führerschein:PKW
Eigenes Auto:kein eigenes Auto verfügbar
Reisepass:vorhanden
Sprachen:Englisch
Fotoassistent
Amanda Kari McHugh
People, Portrait, Architektur, Mode, Beauty, Reportage, Produktions Assi, Stilllife, Food, Landscape, Transportation, Auslandserfahrung
Know How:
My Gear List:
PHOTO
Canon 5D miii
Canon 7D
Canon 24-70mm f/2.8 L lens
Canon 24mm f/1.4 L lens
Canon 8-15mm fisheye
Canon 70-300 telephoto lens
Canon 17-55 f/2.8 lens
Canon 430 EXII flash with softbox
Olympus om-10 film camera with 50mm f/1.4 lens (from the 1970s)
Manfrotto Tripod
iPhone 7S
telephoto, mid-range zoom, 50mm and fisheye iPhone lenses
attachment for iPhone to rig
Gorillapod
lightstand
adapters and attachments
collapsible 3-in-1
reflector
diffusion paper
crystal ball (for reflection shots)
VIDEO
2 small LED panels to rest on camera or light stand
REVO shoulder rig
Tascam DR-40
Rode Videomic Pro
Samson 1Ch lavs
1/8 and 1/4 inch adapters and chords, male and female
RCA cable

EXPERIENCE WITH
Sony A7SII for Photo and Video
Panasonic HDV40 for Video
Canon Rebel series
Canon t2i and t5i
Canon RebelX Film SLR
Steadicam full rig


Referenzen als Assistent / Werdegang
Specialize in event photography. Over 23 festivals, countless parties and raves, weddings and coverage for online magazines.

Clients include (but not limited to!): The Do LaB, The Cityfox Experience, La Vibe LA, After Dark LA, Minimal Effort, Powerhouse LA, Grateful Generation, Reynard Productions, Daybreaker, The JunXion NYC, Mysterland USA, Powerhouse LA, Steampunk Saloon, Ignite! Brooklyn, I FEEL..., Resy Pony, Gratitude NYC, Saudi Film Days, Brooklyn Electronic Music Festival (BEMF), BangOn! NYC, Jukebox the Ghost, KMS CA, Canobie Films, Greg's Quality Trees, Dance Yourself Clean, The Rapture, All Scene Eye, Tommy Siegel, Axxus/Abraxas, Kirkworx Dupuis, DJ Green, Maddix, Behind THE LOOK, Alice Moon Design, Chalice Fest, Bhakti Fest

Publications include: Everfest, Hollywood Reporter, No Fear of Missing Out, Resident Advisor, Fest300, Vice/Thump, Playboy, YourEDM, Insomniac, Dancing Astronaut, Daily Beat, DJ Times, Magnetic Mag, Mixmag, Brooklyn Vegan, Brooklyn Eagle, 6AM-Group, Beatcue, News Locker, George FM, EDM NYC, EDM Hub, AXS, Club Beats, All Access Music, NYCichy.com, InYourSpeakers.com, Digital Journal, WCBE.org, WYEP.org, Pop Matters, Rough Trade NYC

Autobio:
I started shooting stills, mostly of our pets and the woods and creek near our house, when I was a kid on my parents old point and shoot and couldn't wait to take my first photography class.
I tested in early in 8th grade to take the high school prerequisite studio art class so that I could take my first photography class as a freshman in high school.
It was here that I learned the settings of my SLR (Canon rebelX) and general aesthetics of composition, in addition to developing all of my own film and working in the school's darkroom.
I received private tutelage from the local photographer Bob Midgley throughout high school as I continued in my passion for landscape photography.
After college, my passion for photography expanded and I wanted to challenge myself by getting better
at shooting humans, in a series I did called "Humans in Nature." During this time my photography, still strictly in 35mm format, was seen in 4 gallery shows, 2 in NYC and 2 in Los Angeles.
Although I had been pursuing a career in acting since I was a kid, my passion for photography become more and more consuming. When I realized all of my money was going to film, processing and scans, I decided to switch sides of the camera and commit full-time to this passion. I took all of the money I had saved from working as a project manager at an advertising agency in Long Island and put it into my first DSLR. With just my 7D and 17-55mm lens I quickly launched a career.
I started out shooting headshots for my friends who are actors and musicians and even 2 of my friends' weddings, when I found myself soon to be in the festival and rave circuit.
Here I mastered my low light techniques and flash control and became known for my candids and DJ-to-crowd shots. I also expanded into journalism by being a regular contributor to No Fear of Missing Out and shooting 3 photo albums for coverage of Dirtybird Campout, Sundance Film Festival and Art Basel Miami for Fest300/Everfest. Last April, to have another platform to add my expanding body of work that coincides with my writing, I launched my blog Focal Nomad. Every post features original photography that expands beyond what is featured on my website (mostly events). Check it out at www.focalnomad.com
Currently I am working on building my career outward, looking to expand into studio work and learn about that world as an assistant. It is my goal to be a fully well-rounded photographer, who is able to in any scenario and any scene.
Portfolio
Fotoassi gesucht? Mail an alle:Biete einen Assi- oder Fotojob allen eingetragenen Fotoassistenten an!
Einfach, schnell und kostenlos:

Schnellsuche:Alle Fotoassistenten aus einer Stadt - ohne Suche mit einem Klick
Blog:Themen rund ums Assistieren und die Fotografie

Wie wichtig ist die Fotoassistenz, um als Fotograf..
Es gibt ganz unterschiedliche Wege, wenn man sich als Fotograf […]

Ein Bobby Car für 4000€ – die "schönst..
Wir haben bei Andreas Matthiessen von kameraversicherung.de nachgefragt, welche ungewöhnlichen Schäden Fotografen […]

Wie war eigentlich die Auftragslage für Fotoassis..
In den letzten Jahren hat sich die Auftragslage für Fotoassistenten […]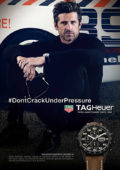 Robert Wunsch sucht festen Fotoassistent (m/w) Ber..
Robert Wunsch sucht festen Fotoassistent (m/w) Berlin Robert Wunsch sucht […]

Mappe oder Kontakte – was ist wichtiger, wen..
Solange man als Fotoassistent arbeitet, ist die eigene Mappe ziemlich […]

Kann man eine Quittung bügeln? Zeit für den Eige..
Manchmal passieren die blödesten Sachen. Da will man einen guten […]

Tim Thiel sucht einen festen oder fest/freien Foto..
Tim Thiel sucht als Unterstützung für sein Team einen festen […]