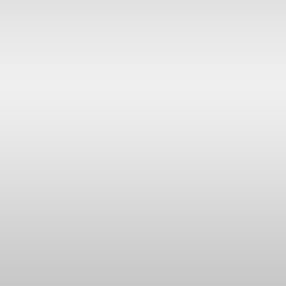 Großbritannien, London
Jahrgang:1978
Assistent seit:2016
Führerschein:PKW
Eigenes Auto:eigenes Auto verfügbar
Reisepass:vorhanden
Sprachen:Englisch
Fotoassistent, Digital Operator
Bruce
People, Portrait, Reportage
Know How:
Having worked in lighting, I have a great experience and knowledge of lighting equipment. I have put together lighting lists for photographers.

I own Canon equipment, Macbook Pro and use Lightroom and Photoshop
as part of my workflow. I have also used capture one.

EQUIPMENT
• Canon 5D MKIII
• Canon 1Ds
• Bronica
• Profoto
• Broncolor
• Briese
• MSR Fresnel
• Kinoflo
• Dedo Kits
• 1x1 Lite Panels
• Bowens
• Elenchrome
Referenzen als Assistent / Werdegang
I have a diploma in photography.

Insight Design & Print Ltd
Photographer April 2015 –March 2016
• Studio based online, editorial, commercial and advertising photography
• School, Interior & Location photography
• Editing, colour correction and retouching client images

THREEFOURSNAP
Senior Lighting Technician July 2008 – March 2014
• Operations Manager responsible for client liaison, logistics and site support
• Responsible for lighting setup on location and in Studio
• Established project requirements, arranged equipment, supplies and coordinated client workflows
• Coordinated and performed photography test shoots

SPRING STUDIOS
Lighting Technician July 2006 – June 2008
• Provided photographic services for Studio and on Location shoots
• Prepared and coordinated client workflows for shoots onsite and offsite
• Inspected and maintained lighting equipment for in service use

DROP STUDIO
Photographer's Assistant July 2005 – July 2006
• Measured light levels and set up lighting equipment to aid Photographer
• Worked collaboratively with the Photographer to build and light photo sets
• Provided Studio stand-in and maintained its efficient running

Portfolio
Fotoassi gesucht? Mail an alle:Biete einen Assi- oder Fotojob allen eingetragenen Fotoassistenten an!
Einfach, schnell und kostenlos:

Schnellsuche:Alle Fotoassistenten aus einer Stadt - ohne Suche mit einem Klick
Blog:Themen rund ums Assistieren und die Fotografie

Harry Weber sucht festen Praktikanten in Berlin
Harry Weber Productions Berlin sucht einen festen Praktikanten (m/w) ab […]

Emir Haveric sucht neuen festen Fotoassistenten in..
Emir Haveric sucht neuen festen Assistenten (m/w) Du bist 20-30 […]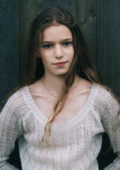 fester Fotoassistent / Praktikant gesucht / Köln ..
WANTED, ich suche DICH eine/n netten, festen (für mind. 6 […]

Fotopraktikum bei 2 Fotografen mit Mietstudio in M..
Zwei freundliche Fotografen mit Mietstudio suchen einen gemeinsamen Praktikanten (m/w) […]

Oliver Mark sucht Praktikanten in Berlin / ab 01. ..
Praktikant gesucht / ab 01. Okt. 2018 in Berlin – […]

Don't be gentle – it's a rental ..
Egal, ob man es mag oder nicht: Autofahren gehört zum […]

Portfoliosichtung für junge Fotografen mit F.C.Gu..
Die Galerie pavlov's dog veranstaltet am 12. Oktober das dritte […]