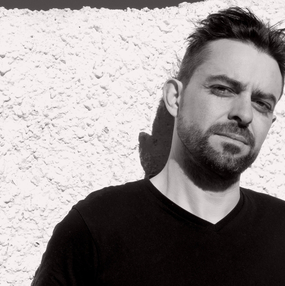 Spanien, Barcelona
Jahrgang:1977
Assistent seit:1997
Führerschein:PKW
Eigenes Auto:eigenes Auto verfügbar
Reisepass:vorhanden
Sprachen:Englisch, Französisch, Spanisch
Fotoassistent, Digital Operator
Miguel Benajes
People, Portrait, Architektur, Location Scout, Mode, Beauty, Reportage, Produktions Assi, Stilllife, Food, Landscape, Transportation, Auslandserfahrung
Know How:
EXP:
I have wide experience with digital as well as traditional photography and cameras. I started 20 years ago shooting with Sinar and waiting for the polaroid to develop. Them days of E6 and C41 :D

I also own my own digi kit which i can rent for a small addition to my standard digi-tech rate.

CAMERAS:
I have worked with Sinar, Cambo, Phase One, Hasselblad, Nikon, Canon, Bronica, Leica, Capture One….
On-site Tethering with Capture One / Lightroom+PS

LIGHTING:
Bowens, Broncolor, Profoto, Elinchrome, HMI Arri as well as a number
of other less popular lighting equipments being flash or continuous light.

GRIP:
Stands/Rollers, Flags, Frames, Silks, Octobanks / Paras, Softboxes/lightbanks, Photeks, Long John´s, frames, etc... also worked with continous light (Arri) for various photo & video productions as Gaffer.

I have worked on all types of sets and locations, aswell as studio lighting, doing from small editorial jobs to large international ad campaigns. 

Some brands i´ve worked for:
Adidas, S.Oliver, Corte Inglés, Harper´s Bazaar, Zara, Opel, Amazon, Silhouette, Mochi,

I have also colaborated with location managers doing scouting and productions.
Referenzen als Assistent / Werdegang
I studied photography degree and media for 5 years in Spain
Official degree of Specialist Technician in Image and Sound.
"Técnico Especialista en Imagen y Sonido"
Inst. F.P. La Marxadella
Torrent - Valencia - 1997 (8/10)

Oficial Phase One Certified Professional-> Capture One, Phase One cameras and phase One Digital Backs

WORKING EXP:
·Working at the moment for international photo productions.

·Worked for 1 years as permanent assitant/photographer for Breffni Ryan.
(Dublin-Ireland)

·Worked for 6 years as permanent assitant/photographer for Carlos Gutierrez.
(Valencia - Spain)

·Worked for 1 years as permanent assitant/photographer for DLK Studio.
(Valencia-Spain)


·Fast problem solver.
·Strong troubleshooting abilities.
·Reliable.
·Positive attitude.
·Independent but follows photographer's directions.
·Forward thinker.
·Driving License.
·Valid Passport.

·I have native english (C2++)


Carlos Gutierrez, Fotopraktikant, mehr als 1 Jahr
Breffni Ryan, Fotopraktikant, mehr als 1 Jahr
Jonathan Segade, Fotoassistent, 1-5 Jobs
Sven Baenziger, Fotoassistent, 1-5 Jobs
Adam Hinton, Fotoassistent, 1-5 Jobs
erik panov, Fotoassistent, 1-5 Jobs
Mario Schmolka, Fotoassistent, 1-5 Jobs
Photographer

Portfolio
Fotoassi gesucht? Mail an alle:Biete einen Assi- oder Fotojob allen eingetragenen Fotoassistenten an!
Einfach, schnell und kostenlos:

Schnellsuche:Alle Fotoassistenten aus einer Stadt - ohne Suche mit einem Klick
Blog:Themen rund ums Assistieren und die Fotografie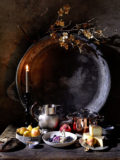 Fotoassistent/in in Vollzeit gesucht / Food Fotogr..
Food Fotostudio in Hamburg sucht zeitnah einen / eine Fotoassistenten/tin […]

Hubertus Hamm, München, sucht festen Assistenten ..
Du hast Lust uns bei der Umsetzung von Kunst-Ausstellungen und […]

Mit welchem Tagessatz startet ein Fotoassistent in..
Wie hoch ist der Tagessatz eines Fotoassistenten bei ersten eigenen […]

Hier die Jobangebote, die im Januar + Februar übe..
Seit Jahren können Fotografen, die nicht selber nach einem Fotoassistenten […]

Praktikant (m/w) Produktionsassistenz gesucht / Ac..
Unser internationaler Firmenverbund besteht u.a. aus Achim Lippoth Photography, Production […]

Oliver Mark sucht Praktikanten in Berlin / ab 01. ..
Oliver Mark Studio Berlin Praktikant gesucht / ab 01. März […]

Die Fotoassistenz – ein Job fürs Leben?
Obwohl ein Großteil der Assistenten in der vorletzten Jahresbefragung angaben, […]