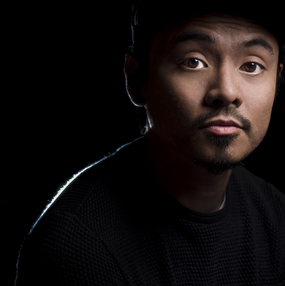 USA, San Francisco
Jahrgang:1988
Assistent seit:2014
Führerschein:PKW
Eigenes Auto:kein eigenes Auto verfügbar
Reisepass:vorhanden
Sprachen:Englisch
Telefon: +49 152 2329 1268
Fotoassistent, Digital Operator
Gerard Santiago
People, Portrait, Architektur, Location Scout, Mode, Beauty, Produktions Assi, Stilllife, Food, Landscape, Auslandserfahrung
Know How:
I am a freelance photographer who is also assisting in photography, multimedia, and production based in Anaheim, CA from San Francisco, CA. I am currently in Cologne, Germany.

I have experience in working with commercial and fine art photography. I am comfortable working with Canon, Nikon, Olympus, Hasselblad, and Phase One cameras.

I am proficient in using Adobe Photoshop, Lightroom, InDesign,
After Effects, and Premier. Also with Capture One, Olympus Capture, SketchUp, and other creative programs.

I love the lighting and technical aspects of photography and videos
and the challenges of problem-solving and executing creativity with my imageries.

Summary:
Lighting/Modifiers (Studio/On Location), Digital Tech & Post Processing, Composite/Retouching, Digital & Analog Photography,Printing (Large Format, Print, B&W darkroom film, Gallery & Fine Art), Matting & Display, Tethered Shooting, Color Profile & Management, Creative Editing, Office Software & Multi-Platform Operating System (Windows, Macintosh, Linux).

HARDWARE & SOFTWARE: Canon, Nikon, Phase One, Hasselblad, Olympus, Profoto, Broncolor, Adobe Creative Suite (Photoshop. Lightroom, Premier, After Effects), Capture One, Corel Suite, Window Office (Word, Excel, PowerPoint), Kingsoft Office (Writer, Spreadsheet, Presentation).

Referenzen als Assistent / Werdegang
I received my Masters in Fine Art in Photography at the Academy of Art University. I worked with Warner Bros. Entertainment, Sony Pictures, Marriott Hotel, and small businesses in the USA and Europe. I exhibited some of my fine art works entitled Discovering Shasta, Right Here Waiting, and Distorted Body in San Francisco, CA in various group shows and events. Lines and Forms and Inner Conversation series in Cologne, Germany in 2016 and 2017. I showcased the complete series of Body Distorted for my first solo exhibition in Gallery 688, San Francisco, CA last March 2018.

Summary:
Mar 2006 - Current: Broken Perception
Photography/Creative Consultant
Feb 2010 - Feb 2014: United States Navy
Aviation Structural Mechanic
Dec 2008 - Mar 2009: ABS-CBN (CCPMG)
Multimedia/Motion Graphic Artist - Velvet Channel
Oct 2007 - Dec 2007: Informatics College
Adobe Photoshop Instructor (Short Courses)
Alexis Cuarezma, Fotoassistent, 1-5 Jobs
Akshit Bhardwaj, Fotoassistent, mehr als 5 Jobs
Mariya Stangl , Fotoassistent, mehr als 5 Jobs
Dawn Elizabeth, Produktions Assistent, 1-5 Jobs
Tsu Han Hwang, Fotoassistent, mehr als 5 Jobs
Wenying Liu, Fotoassistent, mehr als 5 Jobs
Kushal Kapoor, Fotoassistent, mehr als 5 Jobs
Leticia Flores, Fotoassistent, 1-5 Jobs
Ken Clickenger, Digital Operator, 0-6 Monate
Thea Zang, Fotoassistent, 1-5 Jobs
Funs Kurstjens, Digital Operator, 1-5 Jobs
Adriano Ciarrettino, Produktions Assistent, mehr als 5 Jobs

Portfolio
Fotoassi gesucht? Mail an alle:Biete einen Assi- oder Fotojob allen eingetragenen Fotoassistenten an!
Einfach, schnell und kostenlos:

Schnellsuche:Alle Fotoassistenten aus einer Stadt - ohne Suche mit einem Klick
Blog:Themen rund ums Assistieren und die Fotografie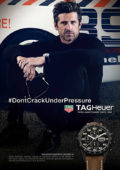 Robert Wunsch sucht festen Fotoassistent (m/w) Ber..
Robert Wunsch sucht festen Fotoassistent (m/w) Berlin Robert Wunsch sucht […]

Klar ist: Lieber ein Dosenbier als eine Bierdose. ..
Schärfentiefe oder Tiefenschärfe? Jaja, ich weiß das ist völlig egal. […]

Fotoassistent/in in Vollzeit gesucht / Food Fotogr..
Betreff: Fotoassistent/in in Vollzeit gesucht / Food Fotografie in Hamburg […]

Michael Schnabel sucht Assistent/Studiomanager/-in..
Da mein fester Assistent weiterzieht, suche ich einen Nachfolger/-in. Wichtig […]

Fotopraktikum in München / Andreas Pollok + Felix..
Zwei freundliche Fotografen in München mit Studio suchen einen gemeinsamen […]
Der Beruf Fotoassistent – gibt es eine Ausbi..
Es gibt immer wieder Fragen von jungen Menschen, wo man […]

Zwei Arbeitsplätze in Studiogemeinschaft in Hambu..
Moin Moin aus Hamburg! Fotodeerns, ein tolles, kleines Fotostudio mit […]