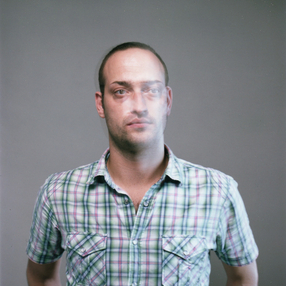 Großbritannien, London
Assistent seit:2006
Führerschein:PKW
Eigenes Auto:eigenes Auto verfügbar
Reisepass:vorhanden
Sprachen:Englisch
Telefon: +44 (0)7944 516501
Fotoassistent, Digital Operator
William Green
People, Portrait, Architektur, Location Scout, Mode, Beauty, Reportage, Produktions Assi, Stilllife, Food, Landscape, Transportation, Auslandserfahrung
Know How:
In depth knowledge of small and medium format camera equipment both film and digital including:
Nikon F series and Canon Eos/Digital 1Ds MRK II and 5D Series
Hasselblad (500) V system, Phase One Cameras, Mamiya 645, RB/RZ 67 and 7
Tethered and card capture on SLR and digital backs (Phase One, Leaf and Hasselblad) using Hasselblad H & V series, Mamiya RZ, Sinar and Linhof 679
Hasselblad H2D and H3DII 39 with Flexcolor & Phocus software
Familiar with large format cameras: Sinar, Wista and Linhof

Studio / Location lighting, both flash and constant: Strobe, Bowens,
Profoto, Broncolor, Elinchrom Studio/Ranger, HMI, Dado and Kino
On camera flash: Lumedyn and Metz
A good understanding of single and three phase power for studios and locations. Experience of generators.

Working with clients in a helpful and friendly manner
Organisational skills within an office, studio and location environment.
Full production and assisting experience both nationally and internationally
Organising and liaising with photography labs, lighting and equipment suppliers, studios, models, clients, crew and the general public. Excellent phone manner and communication skills

Scouting for shoot locations and location finding.
Oh and I make a smashing cup of tea.
Referenzen als Assistent / Werdegang
I have been a Freelance Photographic Assistant and Digital Operator for over ten years. So I have the skillset for both areas. Although I'm based in East London I work both nationally and internationally, and I'm equally happy in the studio or on location.

I have a wealth of experience working in: Advertising, Corporate and Editorial; whether it's still life, automotive, interiors, landscape, portraits and fashion.

I enjoy working with a range of photographers including Klaus Thymann, Ben Stockley, Nick Meek, Benedict Redgrove and Spencer Murphy.
Klaus Thymann, Fester Fotoassistent, mehr als 1 Jahr
Ben Stockley, Fester Fotoassistent, mehr als 1 Jahr
Benedict Redgrove, Fester Fotoassistent, mehr als 1 Jahr
Spencer Murphy, Fotoassistent, mehr als 1 Jahr
Nick Meek, Digital Operator, mehr als 1 Jahr

Portfolio
Fotoassi gesucht? Mail an alle:Biete einen Assi- oder Fotojob allen eingetragenen Fotoassistenten an!
Einfach, schnell und kostenlos:

Schnellsuche:Alle Fotoassistenten aus einer Stadt - ohne Suche mit einem Klick
Blog:Themen rund ums Assistieren und die Fotografie

Michael Schnabel sucht Assistent/Studiomanager/-in..
Da mein fester Assistent weiterzieht suche ich einen Nachfolger/-in. (Job ist […]

Marc Wuchner sucht einen festen Fotoassistenten/in..
Marc Wuchner sucht einen festen Assistenten/in in Frankfurt am Main (Job […]

Benno Kraehahn – fester Fotoassistent in Ber..
(Job ist vergeben) Ich suche einen festen Assistenten ab Januar […]
Emir Haveric sucht einen neuen festen Assistenten
Emir Haveric sucht einen neuen festen Assistenten (m/w) Du bist […]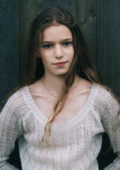 fester Fotoassistent / Praktikant gesucht / Köln ..
WANTED, ich suche DICH eine/n netten, festen (für mind. 6 […]

Fotoassistent/in in Vollzeit gesucht / Food Fotogr..
Betreff: Fotoassistent/in in Vollzeit gesucht / Food Fotografie in Hamburg […]
"Ausfallhonorar – da gibt's doch..
Gelegentlich kommt es vor, dass ein Fotojob in letzter Minute […]