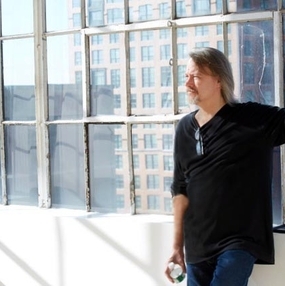 USA, New York City
Assistent seit:1989
Führerschein:PKW bis 7,5 to (C1)
Eigenes Auto:kein eigenes Auto verfügbar
Reisepass:nicht vorhanden
Sprachen:Englisch
Fotoassistent
James Sullivan
People, Portrait, Location Scout, Mode, Beauty, Produktions Assi, Stilllife, Food, Transportation, Auslandserfahrung
Know How:
Over the last 20 plus years worked as:
Still Photo Producer, Lighting Technician, Photo Assistant, Digital Technician, Location Scout.
Extensive commercial editorial and advertising production experience in the NYC commercial photo market.
I have produced in whole or in part for the abbreviated list of photographers below.
In most instances I also worked as First Assistant. During this time, I also location scouted for the same
photographers in the NY area, Miami, LA, Boston, and when traveling abroad to locations such as Milan,
Naples, Stromboli, Costa
Rica, San Miguel de Allende - Mexico, South Africa - Kalahari Dessert, Cape Town,
Cape of Good Hope, Johannesburg.
Past commercial clients I have worked with include: American Express, Reebok, Nike, Victoria's Secret,
Rolling Stone, S.I. Swimsuit 95, Vogue, Vanity Fair, Glamour, Michael Kors, Ann Klein, Vera Wang, MAC
Cosmetics, Dolce & Gabbbana, Miu Miu, La Perla, Louis Vuitton, Saks, Nine West, Macy's, Lord & Taylor,
Calvin Klein Redkin, Evan Picone, New York Times magazine, Business Week, Fortune, Sean John, Liz
Claiborne, Avon, among others
Referenzen als Assistent / Werdegang
Photographers worked with (abbreviated list):
Francesco Scavullo, Steven Klein, Mark Seliger, Michel Comte, Guzman Studio, Andrew Eccles, Diego Uchitel,
Frank Ockenfels, Marco Glaviano, Kelly Klein, Norman Jean Roy, Henry Leutwyler, Bill Diodato, Christopher
Michaud, Michael Williams, Antoine Verglas, Brian Lanker, Brand Trent, Dah Len, Paul Lang, Taryn Simon,
Warwick Saint, Rocco Laspata - Laspata/Decaro Agency.

Pro Photo Equipment knowledge:
Canon, Contax, Nikon, Leica, 35mm cameras.
Hasselblad, Bronica, Rolliflex, 6x6 cameras
Mamiya, Phase One, Contax, Pentax 6.45/6.7 FUJI 6X8, 6X9, 6X17.
Sinar, Horseman, Toyo, Deardorf, Cambo, Arca Swiss, 4X5 8X10 11X14
PHASE ONE P+ Series backs & LEAF Digital capture backs.

Pro Lighting:
PROFOTO, BRONCOLOR, DYNALITE, HENSEL, COMET, ELINCHROM, BALCAR, SPEEDOTRON,
NORMAN, strobes.
All flash and color meters.

KINOFLOS, Lite panels, ARRI, Desisti, Par, K5600, ProFoto, HMI's

Three-phase wiring, set construction, finish carpentry.

Books written:
'How to be a Photo Assistant'© - A guide for photo students and new photographers on how to work and get
work as a photo assistant in the commercial photo industry.

'Digital Tech Workshop Featuring Capture One Pro '© - A course book w/ companion CD of course files for the
1ProPhoto.Com Digital Tech Workshop

christopher micaud, Fotoassistent, mehr als 1 Jahr
Mark Seliger, Fotoassistent, mehr als 1 Jahr
antoineverglas, Fotoassistent, mehr als 1 Jahr
Michel Comte, Fotoassistent, mehr als 1 Jahr
michael williams, Fotoassistent, mehr als 1 Jahr

Portfolio
Fotoassi gesucht? Mail an alle:Biete einen Assi- oder Fotojob allen eingetragenen Fotoassistenten an!
Einfach, schnell und kostenlos:

Schnellsuche:Alle Fotoassistenten aus einer Stadt - ohne Suche mit einem Klick
Blog:
Themen rund ums Assistieren und die Fotografie

Judith Wagner / Düsseldorf sucht ab sofort Unters..
Judith Wagner sucht ab sofort einen Fotoassistenten und/oder Praktikanten m/w […]

Reno Mezger sucht einen Praktikanten in Hamburg
Praktikant/-in in Hamburg gesucht Für Fotografie, Art Direktion und Bildbearbeitung. […]

Jörg Köster sucht Fotoassistenten (m/w) für Stu..
Hallo, Ich suche einen Assistenten/Praktikanten für 6-12 Monate für mein Werbestudio […]

EMIR HAVERIC – fester Fotoassistent gesucht ..
Emir Haveric sucht ab Ende Oktober/ Anfang November einen neuen […]

Hartmut Seehuber sucht festen Fotoassistenten in S..
Stillife- und Foodfotograf Hartmut Seehuber, BFF sucht einen festen Assistenten […]

Ist Fotografen zu assistieren eine einfache Mögli..
Wahrscheinlich ist es wie in jedem anderen Beruf: Wenn die […]

Steffen Jänicke sucht festen Fotoassistenten in B..
Ich suche zu/ab November einen neuen, festen Assistenten (m/w) in […]