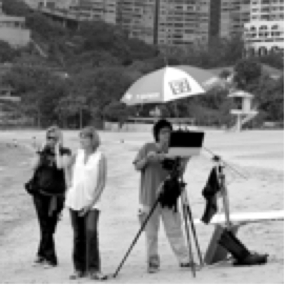 USA, Los Angeles
Jahrgang:1982
Assistent seit:2006
Führerschein:PKW
Eigenes Auto:eigenes Auto verfügbar
Reisepass:vorhanden
Sprachen:Englisch
Fotoassistent, Digital Operator
David - ladigitaltech
People, Portrait, Architektur, Location Scout, Mode, Beauty, Reportage, Produktions Assi, Stilllife, Food, Landscape, Transportation, Auslandserfahrung
Know How:
I work in LA and the NYC area, I have excellent experience in studio and outdoor natural lighting. I know 99% of all lighting equipment and most cameras. I work very hard, and am not a complainer. If there is a problem I try to resolve it or come up with a plan b. I'm friendly, not pretentious, and nothing is beneath me from taking the trash to getting dirty or wet.

I'm available to work as an DIT, 1st, 2nd, or Set PA. I have experience working in a production office, handling crew hires, insurance, rental paperwork, permits, and producing shoots.

I'm used to working hard for long hours, and prepare for everything just in case.

Tethering: I use Capture One, Phocus, and Lightroom. I can correct and process approximately 30gb-50gb a day 1-4k images.

I have card readers for every camera, 10 meters of tethering cables for most cameras, backup for
almost everything I own except the monitor in NYC (I take the train in).

I know how to light scenes, in the studio and use natural light and bounce outdoors. I've worked on fashion catalogs all day with no strobes and had very consistent light over a 12 hour day.

I've worked in freezing cold to a 127 degree desert shoot.
I want to work and I only know how to work hard. I don't mess around with my phone or social media, I do whatever is necessary to keep the shoot going and have the clients smiling. I can take orders and give orders, it doesn't matter to me. If you need someone who is reliable and works from the moment they arrive, please consider me.

Thanks, David

Ps in LA I'm able to work anywhere that's driving distance and in the east coast I'm able to work in NYC, Boston, or Ct.


Referenzen als Assistent / Werdegang
I've worked on projects in 8 countries, including Jamaica, New Zealand, Russia, Korea, Hong Kong, Canada, and the UK.

I have worked in virtually all 50 states, in all kinds of weather.

I've worked with celebrities, sports stars, and heads of state.

If you need someone with experience and works really hard please contact me.
, Digital Operator, mehr als 1 Jahr
, Digital Operator, mehr als 5 Jobs
, Digital Operator, 1-5 Jobs

Portfolio
Fotoassi gesucht? Mail an alle:Biete einen Assi- oder Fotojob allen eingetragenen Fotoassistenten an!
Einfach, schnell und kostenlos:

Schnellsuche:Alle Fotoassistenten aus einer Stadt - ohne Suche mit einem Klick
Blog:Themen rund ums Assistieren und die Fotografie

Canon 5DmkIII gegen Nikon D800 – ein "..
Egal, mit welcher Kamera man fotografiert – die technisch beste […]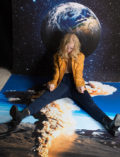 Oliver Mark Studio sucht festen Praktikanten in Be..
Oliver Mark Studio Berlin sucht einen festen Praktikanten ab 15.06.2020 […]

Brauche ich als Fotoassistent eine Versicherung?
Oft hört man von anderen Fotoassistenten zum Thema Versicherung: "Das […]
Emir Haveric sucht einen neuen festen Assistenten
Emir Haveric sucht einen neuen festen Assistenten (m/w) Du bist […]

Wolfram Schroll sucht Fotoassistenten/-in / NRW (J..
Fotoassistent für gelegentliche Jobs gesucht: (Job ist vergeben) Ich bin: […]

fest oder fest/freier Fotoassistent (m/w) gesucht ..
Tim Thiel sucht als Unterstützung für sein Team einen festen […]

Klar ist: Lieber ein Dosenbier als eine Bierdose. ..
Schärfentiefe oder Tiefenschärfe? Jaja, ich weiß das ist völlig egal. […]