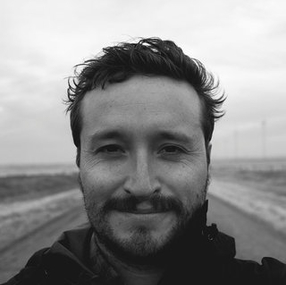 USA, Houston
Jahrgang:1986
Assistent seit:2009
Führerschein:PKW
Eigenes Auto:eigenes Auto verfügbar
Reisepass:vorhanden
Sprachen:Englisch, Spanisch
Fotoassistent, Digital Operator
William Chambers
People, Portrait, Architektur, Mode, Beauty, Reportage, Stilllife, Food, Landscape, Transportation, Auslandserfahrung
Know How:
AVAILABLE IN TEXAS/MEXICO

Highly experienced with DSLR's including Canon and Nikon bodies, medium format including Phase One and the Hasselblad H4/H5 systems, large format and 645/6x6/6x7 systems as well. Software proficiency includes Adobe Photoshop/Illustrator/Lightroom/Bridge, Capture One, Photo Mechanic, SilverFast, FlexColor, ImagePrint. Extensive knowledge of traditional darkroom techniques. Proficient with Flextight and Epson scanning systems, as well as large format Epson/Canon inkjet printers. Experience with Profoto lighting systems and modifiers, as well as Dynalite, Hensel, and Alienbee systems. I assist with everything from capture, lighting, B&W developing/printing, post processing, tethered shooting, and computer maintenance. I am well traveled and am available for the Houston area and throughout Texas, as
well as other major cities and international destinations.

List of photographers I have worked with:
Todd Selby, Dylan Coulter, Maarten De Boer, Felix Sanchez, Imke Lass, Zig Jackson, Gary Land, Geoff Cardin, Aaron Hewitt, Ralph Smith, Brendan Lekan, Wynn Myers, Rachel Hudgins, Christa Renee, Brian Bowen Smith, Ryan C. Kurtz, Justin Clemons, Kate T. Parker, Nathan Lindstrom, Bill Wadman, Kenneth Cappello, Perry Hagopian, Brian Higbee, Matthew Jones, Mathieu Young

List of clients I have worked with:
Nickelodeon, Exxon, Adidas, Honda, Invesco, United Way, Century Link, Shell, Harper Collins, Lightwave, Hewlett Packard Enterprise, Nine Energy, Texas Monthly, Business Week, Reliant, ESPN, Kindercare, Hershey's, HEB Wells Fargo, Mahindra, Holiday Inn, Forbes
Referenzen als Assistent / Werdegang
I received a B.A. in Visual Communications with a concentration in Photography and a minor in Creative Writing from the Savannah College of Art and Design. I have worked with multiple photographers with everything from weddings, wet process, studio and location lighting, and editorial work. I have shot for various publications, including NPR, AARP, Bloomberg, and Buzzfeed.
Imke Lass, Fotoassistent, 1-5 Jobs
Josh Branstetter, Fotoassistent, mehr als 5 Jobs
Zig Jackson, Fotoassistent, 6-12 Monate
Felix Sanchez, Fotoassistent, mehr als 1 Jahr
Nathan Lindstrom, mehr als 5 Jobs
Terry Vine, mehr als 1 Jahr

Portfolio
Fotoassi gesucht? Mail an alle:Biete einen Assi- oder Fotojob allen eingetragenen Fotoassistenten an!
Einfach, schnell und kostenlos:

Schnellsuche:Alle Fotoassistenten aus einer Stadt - ohne Suche mit einem Klick
Blog:Themen rund ums Assistieren und die Fotografie

Reno Mezger sucht einen Praktikanten in Hamburg
Praktikant/-in in Hamburg gesucht Für Fotografie, Art Direktion und Bildbearbeitung. […]

Die Fotoassistenz – ein Job fürs Leben?
Obwohl ein Großteil der Assistenten in der vorletzten Jahresbefragung angaben, […]

Emir Haveric sucht einen festen Fotoassistenten (m..
Emir Haveric sucht einen festen Fotoassistenten (m/w) für 2 Jahre […]

9 Jahre Fotoassistenten.de – von der ersten ..
Fotoassistenten.de gibt's jetzt mittlerweile schon seit 2002. Ich habe das […]

Fotoassistent in Düsseldorf gesucht, langfristig ..
Hallo, als Hochzeitsfotografin in Düsseldorf suche ich noch für diese […]

Studio Ben Fuchs sucht einen Fotoassistenten / Pra..
Studio Ben Fuchs sucht einen neuen Assistenten/Praktikanten (Job ist vergeben) […]

Festanstellung Studioassistent / Spreegraphen Stud..
die Berliner Spreegraphen Studios suchen Verstärkung und bieten eine Festanstellung. […]