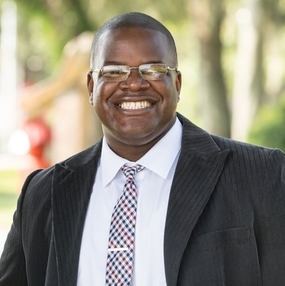 USA, Miami
Jahrgang:1983
Assistent seit:2004
Führerschein:PKW
Eigenes Auto:eigenes Auto verfügbar
Reisepass:vorhanden
Sprachen:Englisch, Spanisch, Deutsch
Fotoassistent, Digital Operator
Kelvin Curtis
Location Scout, Mode, Beauty, Produktions Assi, Auslandserfahrung
Know How:
Professional with over 10 years of experience as a freelancer has enabled me to develop not only my photography assistant/digital capture skills using different styles and techniques, and for different commercial or artistic purposes; it has also developed my ability to quickly absorb a brief, adapt to varying work conditions and personality types, work quickly and efficiently, and deliver high quality photographs and lighting techniques within tight time frames.

I have assisted photographers on fashion shoots to catalog and studio portraits, for magazines, clothing boutiques and department store marketing material and personal use. I have solid
technical skills using both digital and traditional SLRs, Phase One and Capture One Pro 9 and am confident using a range of lighting techniques to produce different effects. I am adept with Photoshop as well as Aperture,Lightroom and have experience uploading photographs into company databases and archives.

Skills: Phase One | Capture One | Adobe Photoshop | Adobe Premiere | Location lighting | Location scouting | Adobe Lightroom | Canon photo and video | Mac operating systems | Adobe Bridge | Profoto lighting system | Wordpress | Location Scouting | Casting | Travel Logistics |
Referenzen als Assistent / Werdegang
Parsons The New School of Design • Fashion Marketing • Associate's of Applied Science • 2016
Università Bocconi • Managing Fashion & Luxury Companies • 2014
Duke University • Advertising and Society • 2014
University of Pennsylvania • An Introduction to Marketing • 2013

Professional Experience

Key Qualifications/Highlights of Professional Experience

* Substantial experience of organizing fashion photo shoots and providing fashion-related photographs

* In-depth knowledge of digital photography techniques, photo editing, color enhancement, contrast correction and digital asset management

* Extensive knowledge of fashion industry practices, photojournalism practices and studio lighting techniques

* Proficient in using Microsoft Word, Adobe Photoshop, Adobe Lightroom and digital cameras

* Ability to plan and execute in-studio and outside location shoots, in various weather
conditions

Chronology of Professional Experience

Grayson Hoffman Photography - Miami, FL Sept. 2015 – Present
Fashion Photography Assistant
Photographer – Grayson Hoffman
Website – www.graysonhoffmanphotography.com

* Directed set up, arrangement and clearing up of lighting fixtures, props, and other equipments used for photo shoots.
* Scouted, directed, managed and photographed models for various fashion shoots.
* Secured, maintained and utilized all assigned studio equipments and photographic instruments.
* Maintained positive relationships with art directors, fashion stylists, fashion editors and support staff.

First Option Productions/ Quelle Clothing – Miami, FL April 2002 – Aug. 2010
Fashion Photography Producer
Photographer – Rita Kohmann
Website – www.rita-kohmann.de

* Determined and fixed camera angles, lighting systems, set props and merchandize.
* Directed and worked with hairstylist, makeup artist, wardrobe stylist and assistants.
* Performed post-production editing and enhancement of photos, by using Adobe Creative Suite.
* Produced fashion, catalog and editorial photo shoots which incorporated model casting, acquiring stylist teams, equipment rentals, hotel and ground transportation, location and studio scouting, permits, itineraries, and project budgeting

Portfolio
Fotoassi gesucht? Mail an alle:Biete einen Assi- oder Fotojob allen eingetragenen Fotoassistenten an!
Einfach, schnell und kostenlos:

Schnellsuche:Alle Fotoassistenten aus einer Stadt - ohne Suche mit einem Klick
Blog:Themen rund ums Assistieren und die Fotografie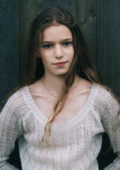 fester Fotoassistent / Praktikant gesucht / Köln
WANTED, ich suche DICH eine/n netten, festen (für mind. 6 […]

fester Assistent/Praktikant gesucht / ab September..
Bist du an Kunst, Kultur, Musik und Sport interessiert? An einer […]

Fotojobs, die im Januar und Februar über die R..
Stellenangebote und freie Jobs können auf Fotoassistent.de einfach und kostenlos an alle […]

Hubertus Hamm sucht festen Assistenten (m/w) für ..
Hubertus Hamm, München / sucht festen Assistenten (m/w) für die […]

Das Fotostudio Thiel in Frankfurt am Main sucht ab..
Tim Thiels Shootings finden teilweise im Studio, aber auch on […]

Hubertus Hamm, München, sucht festen Assistenten ..
Du hast Lust uns bei der Umsetzung von Kunst-Ausstellungen und […]
Fotoassistenz gesucht? Die Angebote über die R..
Neben der Möglichkeit, einen Assistenten direkt zu kontaktieren, bieten wir […]