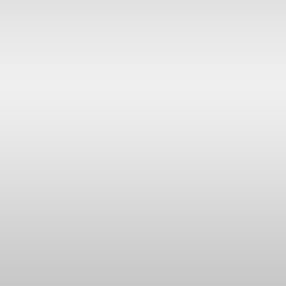 USA, Los Angeles
Jahrgang:1977
Assistent seit:2003
Führerschein:PKW
Eigenes Auto:eigenes Auto verfügbar
Reisepass:vorhanden
Sprachen:Englisch
Fotoassistent, Digital Operator
Shane Starkweather
People, Portrait, Architektur, Location Scout, Produktions Assi, Stilllife, Food, Transportation
Know How:
Cameras:
Canon, Nikon, Sony, Hasselblad, Phase One

Lighting:
Profoto, Dynalite, Bowens, Arri, KinoFlo, Canon
Speedlights

Software:
Photoshop, Capture One, Lightroom, Bridge, InDesign, Photo Mechanic

Phase One Certified Professional

Referenzen als Assistent / Werdegang
For the past 20 years I have done marketing work for my family's business. My responsibilities included doing all of our product photography as well as architectural photography of projects completed with our products (you can see that work at bouldercreekstone.com). Since 2003 I have also taken time to assist on commercial photography jobs as they have become available to me. I am leaving the family business behind and have moved into working in photography full time.
I have a bachelors degree from Columbia College Chicago where I took some photography courses along with the 20 years of experience I have from my previous job.
As an assistant I have worked jobs ranging from portraits to shoes (action) to motorcycles (action).
I am very hands on. I'm adept at problem solving in the moment if something breaks on a location shoot or if improvisation is needed to complete a task.
I have a lifetime of experience working with my hands and with power tools. I am also a self taught welder, so if there is something that needs to be crafted or repaired for a shoot, I can help find a solution.
Jim Gallop, Fotoassistent, 1-5 Jobs
John Christenson, Fotoassistent, 1-5 Jobs
Curtis Johnson, Fotoassistent, 1-5 Jobs
Nick Gallop, Fotoassistent, 1-5 Jobs
John Whitlock III, Fotoassistent, 1-5 Jobs
Steve Ewert, Fotoassistent, 1-5 Jobs
Russell Ingram, Fotoassistent, 1-5 Jobs

Portfolio
Fotoassi gesucht? Mail an alle:Biete einen Assi- oder Fotojob allen eingetragenen Fotoassistenten an!
Einfach, schnell und kostenlos:

Schnellsuche:Alle Fotoassistenten aus einer Stadt - ohne Suche mit einem Klick
Blog:Themen rund ums Assistieren und die Fotografie

Hubertus Hamm sucht festen Assistenten (m/w) für ..
Hubertus Hamm, München / sucht festen Assistenten (m/w) für die […]

Alle Assijobs, die Fotografen von Januar bis April..
Wer auf fotoassistent.de einen Assistenten sucht, nutzt meist die Suchfunktion. […]

Harry Weber sucht einen festen Praktikanten / Foto..
Harry Weber sucht einen festen Praktikanten / Assistenten in Berlin […]

Alle "mail an alle" Fotoassijobs vom O..
Freie Fotojobs können auf Fotoassistent.de einfach über den Verteiler an alle […]

Kann man eine Quittung bügeln? Zeit für den Eige..
Manchmal passieren die blödesten Sachen. Da will man einen guten […]

Christoph Siegert sucht Fotoassistenten (m/w) in H..
Wir suchen ein Organisationstalent w/m für tägliche Studioaufgaben, Foto Shootings […]

Emir Haveric sucht einen festen Fotoassistenten (m..
Emir Haveric sucht einen festen Fotoassistenten (m/w) für 2 Jahre […]