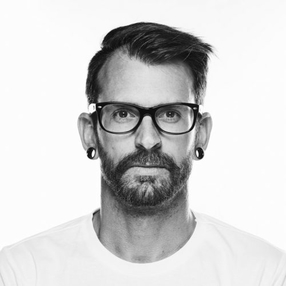 Großbritannien, London
Jahrgang:1973
Assistent seit:2015
Führerschein:PKW
Eigenes Auto:kein eigenes Auto verfügbar
Reisepass:vorhanden
Sprachen:Englisch
Telefon: +44(0)7414012210
Fotoassistent, Digital Operator
Anthony
People, Portrait, Architektur, Location Scout, Mode, Beauty, Produktions Assi, Landscape, Auslandserfahrung
Know How:
Irish/South African
Assisting Since: 2015
Passport
Drivers License
Passport: Irish & South African
PDP
Languages: Eng
Based in London (May to October) & Cape Town (November to April)
Lived
and/or worked in about 7 countries over the past 15 years
WhatsApp: +27 (83) 732 7373


Gear worked with:
Profoto
Elinchrom
Broncolor
LED Panels
HMI
Briese
Kinoflo
Nikon
Canon
Phase One
Hasselblad

Software:
Photoshop
Bridge
Lightroom
Capture One

http://capecollectiveassist.com/crew/
Referenzen als Assistent / Werdegang
Qualifications & Experience:
Industrial Design Diploma
Nikon Europe Product Trainer
Nikon Europe Technical Support
Train the Trainer Certified (Nikon Europe)

Photographers Assisted:
Pamela Hanson
Lachlan Bailey
Ben Morris
Nicky Emmerson
John Akehurst
David Yeo
Nadia Ryder
Rupert Peace
Aitken Jolly
Julian Love
Bojana Tatarska
Daniele Colucciello
Robert Trachtenberg
Martien Mulder
Julia Noni
Carlo Miarifulcis
Patrick Schwalb
Karsten Koch
Sebastian Schollmeyer
Sandra Weimar
Saskia Wegner
Wolfgang Stauber
Gerhard Linnekogel
Klaus Einwanger
Yves Bachmann
Cludia Gschwend
Ana Cuba
Renaud Cambuzat
Maciej Biernas
Petrovsky & Ramone
Emily Abay
Mark Williams
Charles Lugagne
Gehard Harten
Jungsoo Kim
Richard Keppel Smith
Ricardo Simal
Jonathan Cope
Jarred Figgins
Antonia Steyn
Mark Cameron
Dook Clunies-Ross
Leana Clunies-Ross
Dave Kennedy
Casey Crafford
Dewald Daniels
Claire Louise Thomas
Steve Marais
Craig Scott
Carl David Jones
Katinka Bester


Production Companies & Agencies worked with:
Steel
Solar
Bird on a Wire
Supernova Creative Management
Agent Emma
Atomik Pictures
Magic Mountain
Evindencia Africa
First
One League
Infidels
Evidencia
Nomad
Gatehouse Commercials
Artists and Legends
North South
2 Productions
Lamposta
Big Sky (ZA)
The Window Space
Etna Productions


BMW - lighting
VW Connect - digital
VW Financial
Services - lighting
Ted Baker - lighting
Chloé - lighting
Prada & Matches Fashion - lighting
Chantelle Paris - analog (film) assistant and lighting
Garnier - lighting
Harrods - lighting
Louis Vuitton - lighting
Lindex - lighting
Brooks Brothers - lighting (stills and video)
Tchibo - lighting
Mari Jo - lighting
Lidl - lighting
Actimel - lighting
Maryan Mehlhorn - lighting
Dorina - lighting
Swiss Post - lighting
Erdinger - lighting
Walder - lighting
GQ - lighting
African Bush Camps - lighting
Globacom - lighting
Mr Price - lighting and digital
WoolWorths (ZA) - lighting
Media 24 - lighting
Markham - lighting
ShoeCity - lighting
Exact - lighting
Monn Carpets - lighting
Men's Health / Women's Health - lighting
Edgars - lighting
Truworths - lighting
Cosmopolitan - lighting
Brights Electrical - lighting
Dentons - shoot coordinator
Portfolio
Fotoassi gesucht? Mail an alle:Biete einen Assi- oder Fotojob allen eingetragenen Fotoassistenten an!
Einfach, schnell und kostenlos:

Schnellsuche:Alle Fotoassistenten aus einer Stadt - ohne Suche mit einem Klick
Blog:Themen rund ums Assistieren und die Fotografie
Fotoassi gesucht: Fotojob-Angebote auf fotoassiste..
Neben der Möglichkeit, einen Fotoassistenten direkt zu kontaktieren, bieten wir […]

Alle Fotoassistenz-Jobangebote, die im letzten hal..
Die meisten Fotografen suchen direkt über die Suche nach einem […]

Die Fotoassistenz – ein Job fürs Leben?
Obwohl ein Großteil der Assistenten in der vorletzten Jahresbefragung angaben, […]

fester Fotoassistent – Studiomanager (m/w) g..
Da meine feste Assistentin weiterzieht, suche ich einen Nachfolger/-in. Wichtig […]

Harry Weber sucht Praktikant/Assistent (m/w) in Be..
Harry Weber Productions Ich suche ab sofort für mindestens 3 […]

Jobangebote über die "mail an alle Funktion..
Auf Fotoassistent.de gibt es die "mail an alle" Funktion, mit der Fotografen schnell und […]
Jobangebote im August
Neben der Möglichkeit, einen Assistenten direkt zu kontaktieren, bieten wir […]