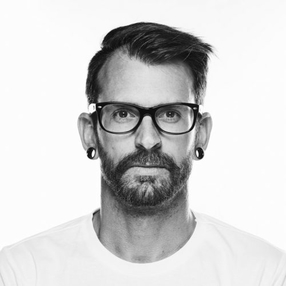 Großbritannien, London
Jahrgang:1973
Assistent seit:2015
Führerschein:PKW
Eigenes Auto:kein eigenes Auto verfügbar
Reisepass:vorhanden
Sprachen:Englisch
Telefon: +44(0)7414012210
Fotoassistent, Digital Operator
Anthony
People, Portrait, Architektur, Location Scout, Mode, Beauty, Produktions Assi, Landscape, Auslandserfahrung
Know How:
Irish/South African
Assisting Since: 2015
Passport
Drivers License
Passport: Irish & South African
PDP
Languages: Eng
Based in London (May to October) & Cape Town (November to April)
Lived
and/or worked in about 7 countries over the past 15 years
WhatsApp: +27 (83) 732 7373


Gear worked with:
Profoto
Elinchrom
Broncolor
LED Panels
HMI
Briese
Kinoflo
Nikon
Canon
Phase One
Hasselblad

Software:
Photoshop
Bridge
Lightroom
Capture One

http://capecollectiveassist.com/crew/
Referenzen als Assistent / Werdegang
Qualifications & Experience:
Industrial Design Diploma
Nikon Europe Product Trainer
Nikon Europe Technical Support
Train the Trainer Certified (Nikon Europe)

Photographers Assisted:
Pamela Hanson (USA/UK)
Lachlan Bailey (UK)
Ben Morris (UK)
Nicky Emmerson (UK)
John Akehurst (UK)
David Yeo (UK)
Martien Mulder (USA/NL)
Carlo Miarifulcis (USA/IT)
Patrick Schwalb (DE)
Karsten Koch (DE)
Sebastian Schollmeyer (DE)
Sandra Weimar (DE)
Saskia Wegner (DE)
Wolfgang Stauber (USA/DE)
Gerhard Linnekogel (DE)
Klaus Einwanger (DE)
Yves Bachmann (CH)
Ana Cuba (ES/UK)
Julia Noni (USA/IT)
Renaud Cambuzat (FR)
Maciej Biernas (PL)
Petrovsky & Ramone (NL)
Emily Abay (Australia)
Mark Williams (UK/RSA)
Charles Lugagne (FRA)
Gehard Harten (FR)
Richard Keppel Smith (RSA)
Ricardo Simal (RSA)
Jonathan Cope (RSA)
Jarred Figgins (RSA)
Antonia Steyn (RSA)
Mark Cameron (RSA)
Dook Clunies-Ross (RSA)
Leana Clunies-Ross (RSA)
Dave Kennedy (RSA)
Casey Crafford (RSA)
Dewald Daniels (RSA)
Claire Louise Thomas (RSA)
Steve Marais (RSA)
Craig Scott (RSA)
Carl David Jones (RSA)
Katinka Bester (RSA)


Production Companies & Agencies worked with:
Steel
Solar
Bird on a Wire
Supernova Creative Management
Agent Emma
Atomik Pictures
Magic Mountain
Evindencia Africa
First
One League
Infidels
Evidencia
Nomad
Gatehouse Commercials
Artists
and Legends
North South
2 Productions
Lamposta
Big Sky (ZA)
The Window Space
Etna Productions


Clients:
BMW - lighting
VW Connect - digital
VW Financial Services - lighting
Ted Baker - lighting
Chloé - lighting
Prada & Matches Fashion - lighting
Chantelle Paris - analogue (film) assistant and lighting
Garnier - lighting
Harrods - lighting
Louis Vuitton - lighting
Lindex - lighting
Brooks Brothers - lighting (stills and video)
Tchibo - lighting
Mari Jo - lighting
Lidl - lighting
Actimel - lighting
Maryan Mehlhorn - lighting
Dorina - lighting
Swiss Post - lighting
Erdinger - lighting
Walder - lighting
GQ - lighting
African Bush Camps - lighting
Globacom - lighting
Grazia Magazine - lighting
Mr Price - lighting and digital
WoolWorths (ZA) - lighting
Media 24 - lighting
Markham - lighting
ShoeCity - lighting
Exact - lighting
Monn Carpets - lighting
Men's Health / Women's Health - lighting
Edgars - lighting
Truworths - lighting
Cosmopolitan - lighting
Brights Electrical - lighting
Dentons - Shoot Coordinator
Portfolio
Fotoassi gesucht? Mail an alle:Biete einen Assi- oder Fotojob allen eingetragenen Fotoassistenten an!
Einfach, schnell und kostenlos:

Schnellsuche:Alle Fotoassistenten aus einer Stadt - ohne Suche mit einem Klick
Blog:Themen rund ums Assistieren und die Fotografie

Harry Weber – fester Fotoassistent in Berlin..
(Job ist vergeben) Harry Weber sucht einen festen Fotoassistenten (m/w) […]

Assistenz (m/w/d) / Heidelberg
Kreative Köppe gesucht! Assistenz (m/w/d 😉 für Foto, Video, Social […]
"Ach was, da passiert schon nix" – Die "sc..
Viele Fotoassistenten und junge Fotografen arbeiten immer noch ohne Berufshaftpflicht […]
Fotojobs auf der Seite – Angebote an die Fot..
Neben der Möglichkeit, einen Assistenten direkt zu kontaktieren, bieten wir […]
Sonja Müller sucht einen Fotopraktikanten in Berl..
Sonja Müller sucht einen Praktikanten (m/w) ab sofort in Berlin […]

Die erste Fotoassistenten-Umfrage – jetzt mi..
Wie viele Fotoassistenten / digital operator konnten in 2013 overtime […]

Brauche ich als Fotoassistent eine Versicherung?
Oft hört man von anderen Fotoassistenten zum Thema Versicherung: "Das […]