Deutschland, Berlin
Assistent seit:2010
Führerschein:PKW
Eigenes Auto:kein eigenes Auto verfügbar
Reisepass:vorhanden
Sprachen:Englisch, Deutsch
Fotoassistent, Digital Operator
Olga
People, Portrait, Architektur, Mode, Beauty, Stilllife, Food, Auslandserfahrung
Know How:
Camera Systems: primarily Canon but in the past I have also worked with Nikon, Phase One (Mamiya), Pentax, Olympus and medium format analog cameras.

Flash Systems: most experience with Elinchrom, Bowens, Hensel and Broncolor.

Studio Equipment: tripods, C-Stands, Booms, Softboxes, Octabanks, Fresnels, Beauty Dishes, Stripboxes, Reflectors, Grids, Kino Flos, Sunbounce, etc.. .

Software: Photoshop, Lightroom, Capture One and Affinity Photo.

Languages: German, English, Polish and Czech.
Referenzen als Assistent / Werdegang
I am a self-taught photographer with a background working for photo agencies and as a picture editor for a women's magazine. By now I have also gained extensive experience working as an assistant, which in itself is very rewarding.

Portrait photography is my passion, but I have worked for photographers from other areas such as food, still life, product, architecture and fashion; and every one of these fields has taught me valuable skills. I have worked in large teams on still-life/interior photography shoots, and would be very keen to gain more experience assisting editorial and fashion ones as well.

So far I have worked as a lighting assistant, camera assistant and digital operator but I retouch as well. I have a very good work ethic; I always do my best to be precise, efficient, diligent, and to find creative solutions for every issue that might come up. Fully aware I represent the photographer, it is my prerogative to make a good impression on clients and be professional yet approachable and friendly during shoots. Admittedly, I don't know every lighting or camera system out there, but I learn fast and continue to grow.
Florian Bolk, Fotoassistent, mehr als 1 Jahr
Rachel De Joode, Fotoassistent, mehr als 5 Jobs
Frank Lassak, Fotoassistent, 1-5 Jobs
Makiko Takehara, Fotoassistent, 1-5 Jobs
Jens Passoth, Fotoassistent, 6-12 Monate
Lars Borges, Fotoassistent, 1-5 Jobs
Josef Fischnaller, Fotoassistent, 1-5 Jobs
Michael Tewes, Fotoassistent, mehr als 1 Jahr
Roland Horn, Fotoassistent, mehr als 1 Jahr

Portfolio
Fotoassi gesucht? Mail an alle:Biete einen Assi- oder Fotojob allen eingetragenen Fotoassistenten an!
Einfach, schnell und kostenlos:

Schnellsuche:Alle Fotoassistenten aus einer Stadt - ohne Suche mit einem Klick
Blog:Themen rund ums Assistieren und die Fotografie

Wie viele Buchungstage und wie viele Auftraggeber ..
Wie viele Auftraggeber haben Fotoassistenten durchschnittlich? Die meisten Assistenten hatten […]
Auf dem Fotojob im Transporter unterwegs – w..
Es gibt einige Dinge, die einem als Fotoassistent die Mietwagen-Fahrerei […]
Fotoassistenz gesucht? Die Angebote über die R..
Neben der Möglichkeit, einen Assistenten direkt zu kontaktieren, bieten wir […]

Fotoassistent gesucht / Nördlingen / langfristig
Wir sind ein junges Team aus Fotografen und wir betreiben […]

Kann man gut als Fotoassistent leben und wie schne..
Kann man gut von der Fotoassistenz leben? Knapp die Hälfte […]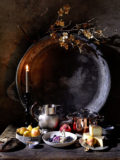 Fotoassistent/in in Vollzeit gesucht / Food Fotogr..
Food Fotostudio in Hamburg sucht zeitnah einen / eine Fotoassistenten/tin […]

Mit welchem Tagessatz startet ein Fotoassistent in..
Wie hoch ist der Tagessatz eines Fotoassistenten bei ersten eigenen […]