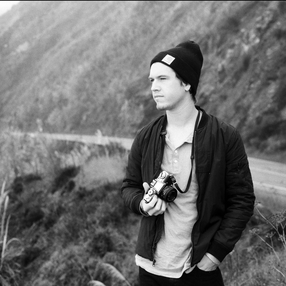 USA, Los Angeles
Jahrgang:1991
Assistent seit:2011
Führerschein:PKW
Eigenes Auto:eigenes Auto verfügbar
Reisepass:vorhanden
Sprachen:Englisch
Fotoassistent
Josh Bowman
People, Portrait, Architektur, Location Scout, Mode, Beauty, Produktions Assi, Stilllife, Food, Landscape
Know How:
Fluent in:
All things Canon
Mac OS
Strobe Lighting (Profoto, Norman, Godox, Calumet, Quantum, JTL)
Light
Modifiers
Continuous Lighting (Arri, Lowel, Mole-Richardson)
Photoshop
Bridge
Lightroom
Microsoft Office
35mm Manuel Film Photography

Familiar With:
Nikon
Photo Mechanic
Capture One
Illustrator
Acrobat
Referenzen als Assistent / Werdegang
Hello!

I've spent most of the last 8 years lighting and photographing buildings of all shapes and sizes with my friend and mentor Anthony Gomez, a seasoned Orange County based architectural photographer. In that time, I went from a photographic hobbyist to someone borderline obsessed with the technical intricacies of lighting and photography. Though most of my time has been spent shooting architecture, my wife and I shoot weddings, events, and portraits together, and I've assisted on countless fashion, food, and product shoots over the years.

Through shooting architecture, I've learned the importance of understanding light and it's modification; the difference between good and bad composition can be just a matter of a few degrees; the importance of being able to shift focus from the image in its entirety to the minute details that affect the success of the image as a whole and then back again to the big picture to ensure efficient time management.

Through studio photography (fashion, products, food) I've learned how to give well articulated direction to subjects; how to place individual pinto beans on a burrito (using tweezers) in such a way to ensure the maximum amount of perceived deliciousness; and how to find your role in a large crew.

Through weddings and events, I've learned not only how to stay calm and focused in a high stress environment but that being a calm and fun presence can help your subjects feel more at ease being photographed. I've learned how to make great images without the comforts of a studio as well as the importance of knowing and maintaining your equipment to ensure a moment is not missed due to technical difficulty.


I've been doing this for the better part of a decade because I sincerely enjoy the work. Working with different photographers helps me to stay sharp and to never stop learning new techniques. However, the core thing that keeps me coming back is the collaboration with other creative people and achieving an end result we can all look back on and be proud of.

Thank you for your consideration!
Anthony Gomez, Fester Fotoassistent, mehr als 1 Jahr
Callaway Gable, Fotoassistent, 1-5 Jobs
Ron Derhacopian, Fotoassistent, 1-5 Jobs
John Watkins, Fotoassistent, 1-5 Jobs
Carl Carpentier, Fotoassistent, 1-5 Jobs

Portfolio
Fotoassi gesucht? Mail an alle:Biete einen Assi- oder Fotojob allen eingetragenen Fotoassistenten an!
Einfach, schnell und kostenlos:

Schnellsuche:Alle Fotoassistenten aus einer Stadt - ohne Suche mit einem Klick
Blog:Themen rund ums Assistieren und die Fotografie

Benno Kraehahn – fester Fotoassistent in Ber..
(Job ist vergeben) Ich suche einen festen Assistenten ab Januar […]

Tim Thiel sucht einen festen oder fest/freien Foto..
Tim Thiel sucht als Unterstützung für sein Team einen festen […]

Marc Wuchner sucht einen festen Fotoassistenten (J..
(Job ist vergeben) Ich Suche einen festen Assistenten (m/w) für […]

Wie schnell zahlen Fotografen normalerweise die Re..
Auch in der diesjährigen Umfrage hatten wir gefragt, wie lange […]

Die große Jahresumfrage unter den Fotoassistenten..
Auch in diesem Jahr gibt es wieder die große Umfrage […]

Wie viele professionelle Fotografen gibt es in Deu..
Eine einfache Frage, möchte man meinen, aber weit gefehlt. Selbst […]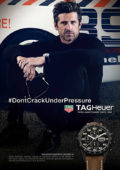 Robert Wunsch sucht festen Fotoassistent (m/w) Ber..
Robert Wunsch sucht festen Fotoassistent (m/w) Berlin Robert Wunsch sucht […]