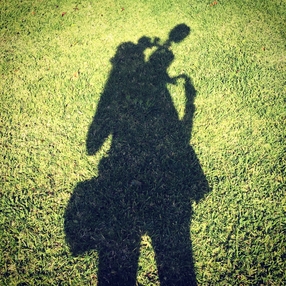 USA, Phoenix
Jahrgang:1977
Assistent seit:2007
Führerschein:PKW bis 7,5 to (C1)
Eigenes Auto:eigenes Auto verfügbar
Reisepass:vorhanden
Sprachen:Englisch
Fotoassistent, Digital Operator
Erica Montgomery
People, Portrait, Architektur, Location Scout, Mode, Beauty, Reportage, Produktions Assi, Stilllife, Food, Landscape, Transportation, Auslandserfahrung
Know How:
I have experience in the following positions Freelance Photographer, 1st Assistant, Digital Tech (stills and motion), DIT, Camera operator, Technocrane Technician, Jimmy Jib Tech, Grip & Electric, Art Department, AC, Video Assist, Sound, Wardrobe, Production Assistant, Pre-production Office, Travel Coordinator, Production Coordinator, Locations, Graphic Designer, and Phone producing for live broadcasting. I have experience with
the following gear and platforms: Mac OSX, Windows, Adobe CS, Lightroom, C1 Pro V.10, iProfiler, Flash, Dreamweaver, Canon, Nikon, Leaf, Mamiya, Hasselblad, Phase One P65+ P45+, Contax, Fugi, Pentax, Horseman, Holga, Profoto, Broncolor, Speedotron, Calumet, Dynalite, Elinchrom, Norman, Hensel, Balcar, Lumedyne
Arri, HMI, Lowell, Kino Flo, Mole Richardson, Sony PD150,
HVR-Z7U, Canon HX-A1, Red
Referenzen als Assistent / Werdegang
I have a degree in Visual Communications. I was certified in NYC to digi tech in '09. I have interned at MDR Photography in San Francisco. Most of my work comes from referals and call backs. I have worked with over 100 photographers in every type of shoot all over the country. I have also worked on everything from large scale production big budget movies, to low budget indie films, infomercials, big spot TV commercials & webisodes. I want to work internationally. I have a valid passport and can travel at the drop of a dime. I am great to have on set. I can help to resolve any trouble that might come up. I am quick thinking and I hustle to get the job done in a safe and timely manner. I love my job! I want to help make sure your next shoot is a success.
Diego Uchitel, Fotoassistent, 1-5 Jobs
Katja Heinemann, Fotoassistent, 1-5 Jobs
Embry Rucker, Digital Operator, 1-5 Jobs
Bob Carey, Fotoassistent, mehr als 1 Jahr
George Tenney, Digital Operator, mehr als 1 Jahr

Portfolio
Fotoassi gesucht? Mail an alle:Biete einen Assi- oder Fotojob allen eingetragenen Fotoassistenten an!
Einfach, schnell und kostenlos:

Schnellsuche:Alle Fotoassistenten aus einer Stadt - ohne Suche mit einem Klick
Blog:Themen rund ums Assistieren und die Fotografie

Ein Bobby Car für 4000€ – die "schönst..
Wir haben bei Andreas Matthiessen von kameraversicherung.de nachgefragt, welche ungewöhnlichen Schäden Fotografen […]

Timm Brockfeld sucht Unterstützung / fester Fotoa..
Timm Brockfeld sucht Unterstützung in Berlin (Job ist vergeben) Ich […]

Wann muss ich als Fotoassistent oder Fotopraktikan..
Oft  hantiert man mit teurer Technik, hat auf einer Fotoproduktion […]

Das Studio Olaf Heine sucht einen festen Fotoassis..
Das Studio Olaf Heine sucht ab 1.3. 2015 einen festen […]

Uwe Düttmann sucht einen festen Assistenten (m/w)
Uwe Düttmann sucht derzeit einen festen Assistenten (m/w). Folgendes solltest […]

Gero Breloer sucht feste(n) Foto/Film-Assistent/In..
Gero Breloer sucht einen festen persönliche(n) Foto/Film-Assistent/In in Berlin (Vollzeit) […]

fest oder fest/freier Fotoassistent (m/w) gesucht ..
Tim Thiel sucht als Unterstützung für sein Team einen festen […]