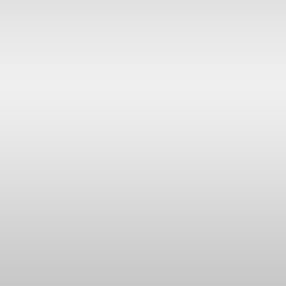 Großbritannien, Edinburgh
Jahrgang:1981
Assistent seit:2008
Führerschein:PKW
Eigenes Auto:eigenes Auto verfügbar
Reisepass:vorhanden
Sprachen:Englisch
Fotoassistent, Digital Operator
Matt Scott
People, Portrait, Architektur, Mode, Beauty, Stilllife, Food, Landscape, Transportation
Know How:
"Photography is my passion.I have recently moved to the UK and would like to assist local UK based photographers. I have a great deal of experience in retouching, editing and uploading photographs for online publishing, as well as preparing photographs for print production. I have worked on PC and Mac computers. As an experienced photographer, I have a great eye for detail and excellent lighting skills.

I have done photography for Bigshots Photography, HSC Consulting Engineers, Woodhill College, The Photo Firm, African Encounters, Real Magazine, Pam Golding Property and more. As a freelance photographer, I have also photographed and
edited events, portraiture, fashion, sports and wedding images. Working as a freelancer has required me to develop excellent organisational skills to deliver projects to customers. I have used mobile studios and have had the opportunity to work on different projects with a variety of equipment and this has given me an in-depth understanding of photographic equipment and techniques. The ever-changing shoot environment has taught me to work under pressure and adapt to a dynamic environment.

I am hardworking and passionate about photography. I am always reading about and trying new photographic techniques and equipment that can improve my photography.

Referenzen als Assistent / Werdegang
I have done a certificate in professional photography and achieved a distinction in my photographic studies.
I have been working as a freelance photographer in South Africa for more than 10 years, setting
up and managing a wide range of projects. My experience includes product photography, commercial vehicles, architectural and interior photography.
I have assisted following South African photographers: Kim Le Roux, Mark Lanning, Justin Barlow.
Portfolio
Fotoassi gesucht? Mail an alle:Biete einen Assi- oder Fotojob allen eingetragenen Fotoassistenten an!
Einfach, schnell und kostenlos:

Schnellsuche:Alle Fotoassistenten aus einer Stadt - ohne Suche mit einem Klick
Blog:Themen rund ums Assistieren und die Fotografie

Job ist vergeben – Das Studio Olaf Heine suc..
Voraussetzung: – Arbeitsbeginn zum 01. September 2014 – Probezeit 1 […]

Hubertus Hamm sucht festen Assistenten (m/w) für ..
Hubertus Hamm, München / sucht festen Assistenten (m/w) für die […]
Fotojobs auf der Seite – Angebote an die Fot..
Neben der Möglichkeit, einen Assistenten direkt zu kontaktieren, bieten wir […]

Gero Breloer sucht feste(n) Foto/Film-Assistent/In..
Gero Breloer sucht einen festen persönliche(n) Foto/Film-Assistent/In in Berlin (Vollzeit) […]

EMIR HAVERIC – fester Fotoassistent gesucht ..
Emir Haveric sucht ab Ende Oktober/ Anfang November einen neuen […]

Sonja Müller sucht einen neuen Fotopraktikanten i..
Sonja Müller sucht einen Praktikanten (m/w) ab sofort in Berlin […]

Im Mai haben Fotografen folgende Jobs über die ..
Auf Fotoassistent.de gibt es die "mail an alle" Funktion, mit der Fotografen schnell und […]