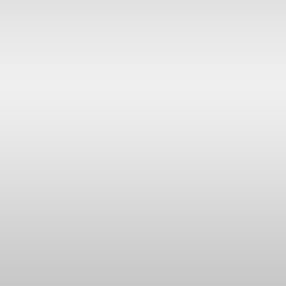 Großbritannien, Edinburgh
Assistent seit:2006
Führerschein:PKW
Eigenes Auto:eigenes Auto verfügbar
Reisepass:vorhanden
Sprachen:Englisch
Fotoassistent
Jonathon Fowler
People, Portrait, Architektur, Mode, Beauty, Reportage, Stilllife, Food, Landscape
Know How:
EQUIPMENT LIST
CAMERA BODIES
Canon EOS 5D Mark IV x 3
Canon EOS 5D Mark III x 1

CAMERA LENSES
Canon EF 16-35mm f/2.8L II USM
Canon EF 24-105mm f/4L IS USM
Canon EF 24mm f/1.4L II USM
Canon EF 50mm f/1.2L USM
Canon EF 85mm f/1.2L II USM
Canon EF 100mm f/2.8L Macro IS USM
Canon EF 135mm f/2L USM
Canon EF 200mm f/2L IS USM

Various Lee Filters (ND, polarising, hard + grad)

STABILISATION
Rhino Slider EVO Carbon 24? rails + case
Rhino Motion Controller
Rhino Arc
Rhino Flywheel

Zhiyun-Tech Crane V2 3-Axis Handheld Gimbal Stabilizer

Various carbon fibre tripods + Manfrotto heads

LIGHTING
Canon Speedlite 600EX II-RT x 4
Canon Speedlite Transmitter ST-E3-RT x 2

Yongnuo YN216 Pro LED Video Light x 2

Sekonic L-758D DigitalMaster Exposure Meter

Various light stands, supports and brackets

2.4m x 4m white vinyl backdrop with support stand
2m x 4m white/black reversible vinyl backdrop
Lastolite Black Velvet Collapsible Background
Lastolite Reversible silver/gold/white
reflector
Various softboxes, umbrellas and snoots

AUDIO
Tascam DR10C x 3
Sennheiser Me2 Lavalier Microphone x 3
Tascam DR-22WL Portable recorder
RØDE VideoMic Pro with Rycote Lyre shock mount + dead cat
RØDE NTG-2 Microphone

EDITING SUITE
Dell Precision Desktop running Windows 10 Professional
Intel i7 Quad Core Processor
16GB RAM
Nvidia Graphics Card with CUDA processing
Dell UltraSharp U3014 30 inch monitor with PremierColor Technology
CD/DVD/Blu-ray burner

Dell Precision M4800 Laptop running Windows 10 Professional
Intel i7 Quad Core Processor
16GB RAM
Nvidia Graphics Card with CUDA processing
4K Ultra-High Definition Screen
CD/DVD/Blu-ray burner

Xrite i1 Display Pro Monitor Calibration + Color Checker Passport

Samsung 4K Ultra-High Definition Display Screen

Adobe Photoshop
Adobe Lightroom
Adobe Premiere
Sony Vegas Pro
Sony DVD/Blu-ray Architect

For bespoke soundtracks to accompany in-house video production, I also have 24 track analogue music production facilities, with a range of audio modules, effects units and analogue synthesisers, with unlimited digital tracks available for mixdown/post-production.
Referenzen als Assistent / Werdegang
Studied photography at Edinburgh College.

Worked as 2nd shooter with various well established wedding photographers in Scotland.
Portfolio
Fotoassi gesucht? Mail an alle:Biete einen Assi- oder Fotojob allen eingetragenen Fotoassistenten an!
Einfach, schnell und kostenlos:

Schnellsuche:Alle Fotoassistenten aus einer Stadt - ohne Suche mit einem Klick
Blog:Themen rund ums Assistieren und die Fotografie

Fotopraktikum München: 2 Fotografen mit MietStudi..
Zwei freundliche Fotografen in München mit MietStudio suchen einen gemeinsamen […]

Fotopraktikant gesucht in Berlin
Ich (annarosephoto.com) suche einen Fotopraktikanten (m/w) für ein in etwa […]

Welche Jobangebote wurden in den letzten Wochen ü..
Eigentlich hatten wir hier im Blog die nachträgliche Veröffentlichung von […]

Jobangebote über die "mail an alle Funktion..
Auf Fotoassistent.de gibt es die "mail an alle" Funktion, mit der Fotografen schnell und […]

Mappencheck bei Scholz & Friends – vor ..
Was im englischsprachigen Raum schon lange üblich ist, soll sich […]

Ein Essen für 30.000€ – die "schönsten..
Wir haben bei Andreas Matthiessen von kameraversicherung.de nachgefragt, welche ungewöhnlichen Schäden in […]

Kamera versteigert, Geld erhalten, Ware versendet,..
Andreas Matthiessen von kameraversicherung.de hatte gerade einen Schadensfall, der Anlass genug ist, […]